In our journey through life, striving to improve and become better is one characteristic that highlights our humanity.
Our list this year highlights something and that is the fact that body positivity is now valued. One other thing that features in this list is that there are several household names which are a clear sign that the wellness industry is gaining traction.
This list got compiled using very strict criteria and as such, you can only expect the best. Also, it is noteworthy that while we may not be comfortable with the approach of each person, we can't deny the impacts they have made.
100. Kristen Seymour and Jennipher Walters (The Fit-Everything Gurus)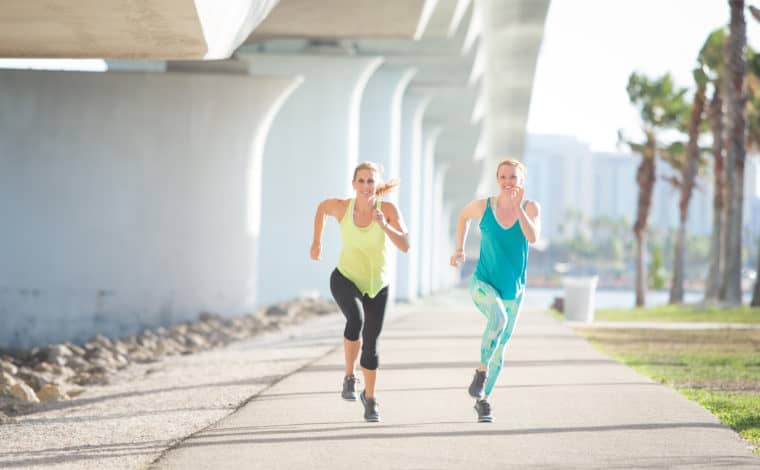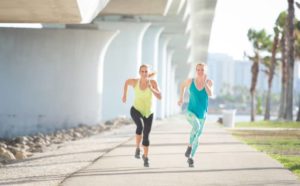 For those who scout for content on deprivation free health, Fitt-bottomed girls are one platform that publishes such. The platform was founded by Erin and Walters Whitehead although it is now operated by Seymour and Walters. It is worthy of note that they grew the brand from a blog into the brand known and loved by many today. Their brand has something for moms and food, as well as sizeable followership in the social media and a book titled the Fit Bottomed Girls Anti-Diet.
99. Sophie Gray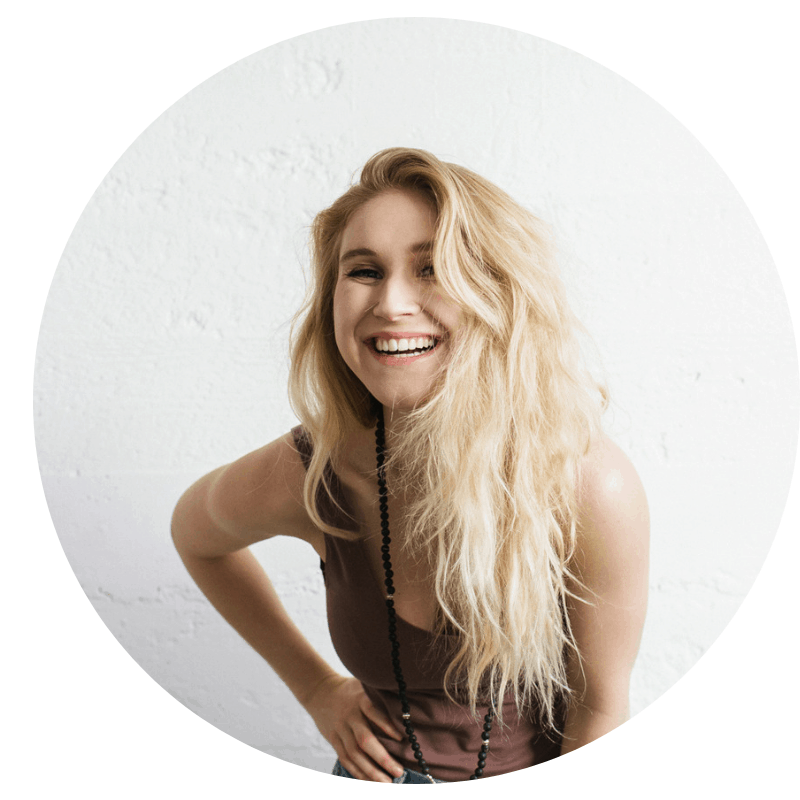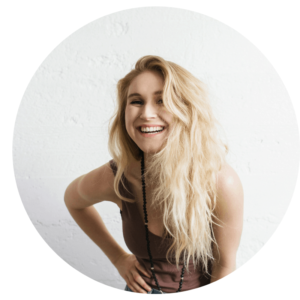 We live in a world dominated by the use of social media; Gray is someone on Instagram that stands out! This may be because of her committed approach towards advocating for self-love. Using it as a superior tool to things such as fitness regime and dieting.
It may also be because of her infectious positivity. The year 2016 represented a turning point for Gray as her enterprise Way of Gray came up with the self-love challenge which requested several women to take some calculated steps aimed at self-improvement and acceptance. It turned out to be a huge success.
98. Jennifer Cohen (the Trend hunter)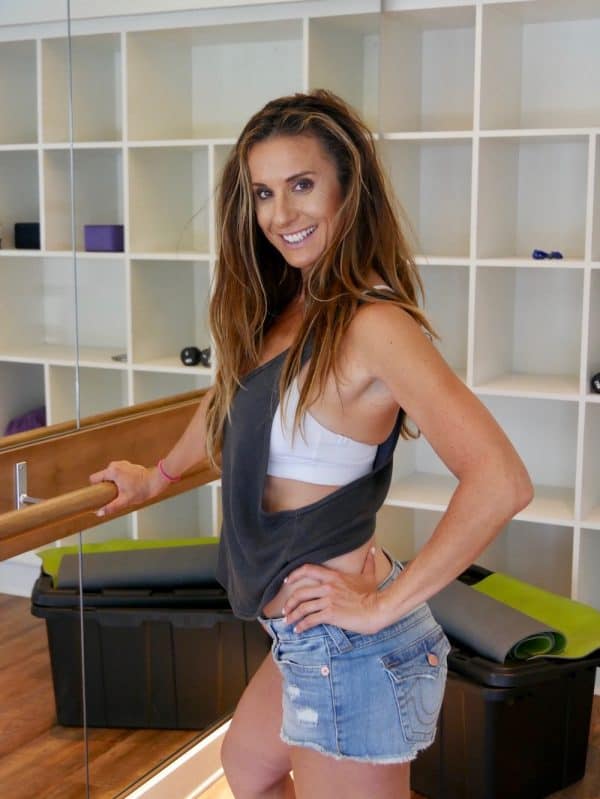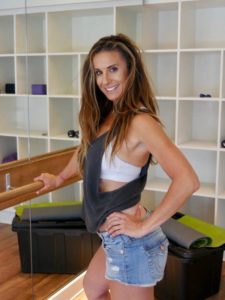 As far as identifying workouts that can get applied anywhere, Jennifer Cohen is the spotter of such. She has a book titled Strong is the New Skinny which attempts to spotlight the importance of gaining strength. She deploys a rather determined approach towards ensuring that her goals get attained and this has in no small measure influenced the number of followers and fans added to her base so far. She is also a regular feature on programs such as Dr. Oz and Good Morning America.
97. Sohee Lee (Beauty and Beast)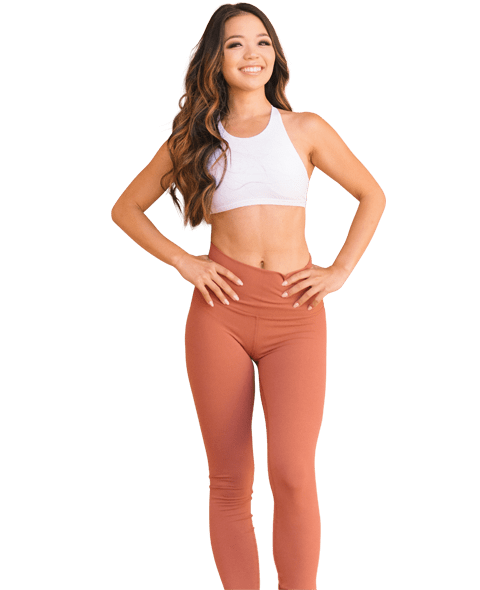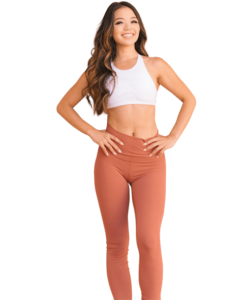 Sophee Lee has the mandate to be your favorite online trainer. It goes beyond this for her. She is the brains behind the Lift, Eats, Thrive movement. She is a powerlifter coupled with the fact that she is a conditioning and strength specialist. Lee has a degree from Stanford in human biology. What's more? She is a survivor of an eight-year eating disorder where she used the tool of powerlifting to fight it.
96. JP Sears (The king of wellness satire)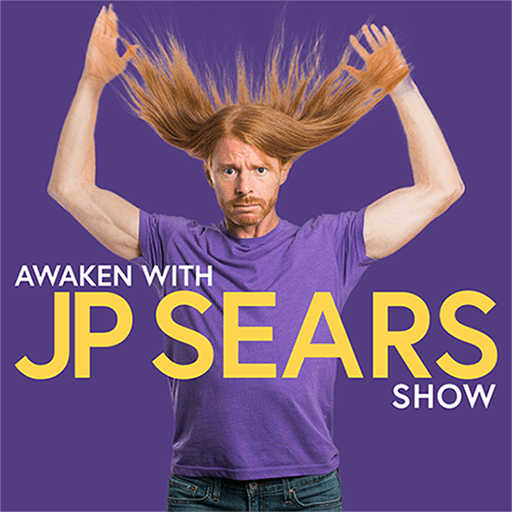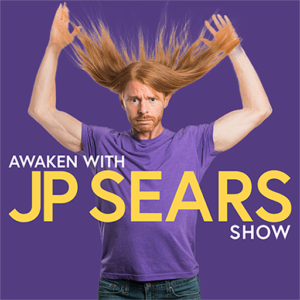 If you are looking for a mental wellness coach that finds a way to balance his work with fun, JP Sears is the man to beat. His rise to popularity resulted from a viral video titled If Meat Eaters Acted Like Vegas. The three minutes video contained several hard to forget lines. Some of them are; that's my food's food, Broccoli, that's what my food eats and I don't appreciate you eating that. His meteoric rise doesn't seem like slowing down anytime soon.
95. Adriene Mishler (YouTube Yogi)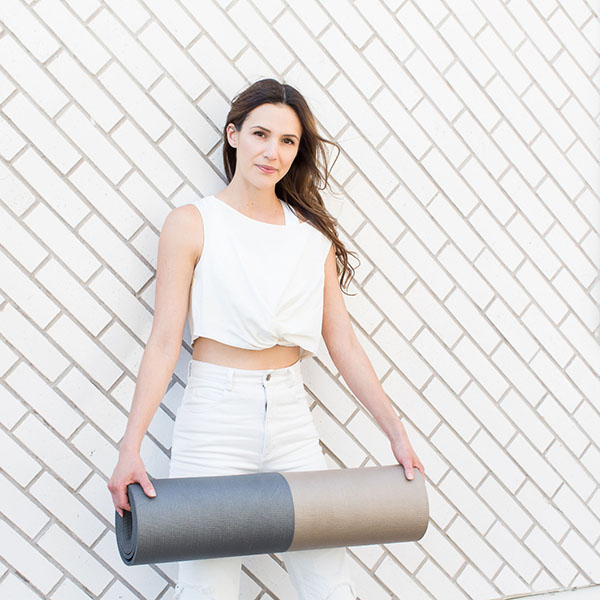 Adriene Mishler is a yoga expert and actress who are also the brains behind the Yoga withAdriene concept. This is a YouTube channel that has a followership of experts and newcomers alike. Currently, the subscribers on her channel exceed two million people.
The reason for this massive followership may not be too difficult to decode. Her fitness regimes are quite smooth and easy to follow thus making them the ideal routine for Yogis of all categories.
Also, back in 2016, she began the 31 days Yoga challenge named "Revolution." Her followers adopted the techniques she posted on her videos with outstanding results at the end of it all. The last is not yet heard of her as she has a few more tricks up her sleeves.
94. Chrissy Tegen (The Foodie supermodel)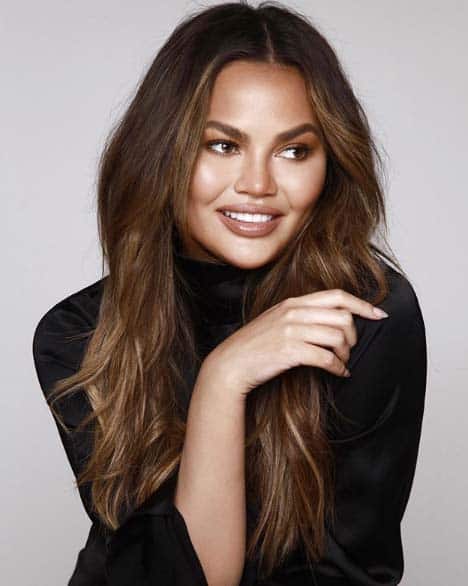 Chrissy is one person that has learned to embracer her seeming faults while channeling the same energy to help her teeming followers and fans all over the world. As of 2016, she was one of body positivity's greatest advocates.
When it comes to taking down trolls, she is fearless. It is worthy of note that she has a soft spot that radiates when she discusses her fertility battles and her baby girl. In 2016 she released her debut cookbook title Cravings. Some people may argue that the book isn't loaded with the richest collection of recipes, but the book shows her relationship with food.
93. Steve Kamb (Fitness is Fun)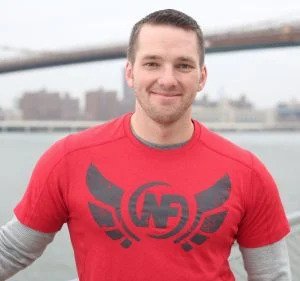 The journey to physical fitness is one that should accommodate everyone. This is why Steve Kamb began the Nerd Fitness which is a community that seeks to accommodate misfits, underdogs, and mutants via a journey to fitness using superheroes and comics. Steve offers his followers intensive classes, fitness plans, and retreats. He also gives certain resources to assist his followers to meet their goals and aspirations. It's more like a group of superheroes trying to discover and maximize their abilities.
92. Rich Froning (CrossFit King)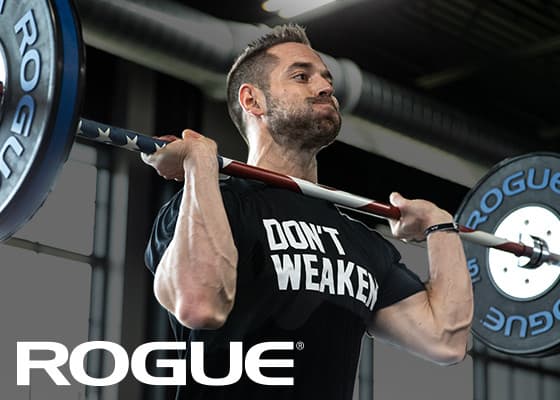 When you talk about someone with a proven track record in the fitness industry Rich Froning fits into the top hundred. He is a four-time victor in the Fittest Man on Earth title. If you are looking for tips to succeed, Froning is the person to meet if you are looking for training tips. He has a web series titled what's Rich Doing.
This web series gives his followers the ideal CrossFit plans at all levels to those who may want to become as good as Froning's. Aside from this, he also enjoys massive followership on Instagram for reasons such as baby pics, fitness advice, and the shirtless shots that liter his page. Whatever the reason for his massive followership may be, it doesn't seem like reducing anytime soon.
91. Adam Rosante (Trainer and Surfer)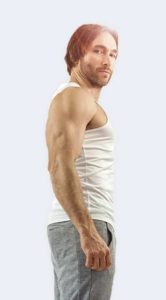 If you are wondering about how you can live a healthy balanced in a fun and affordable manner, Adam Rosante is the perfect pointer to this. Adam runs a pay what you can fit class named the People's Bootcamp that has recorded considerable levels of success. He also came up with a book containing several nutrient-filled and delicious recipes that were released for free. The reason for his running his programs on a near pro-Boneo basis is a clear pointer to the fact that he wants to assist people.
90. Dalai Lama (The Spiritual Guru)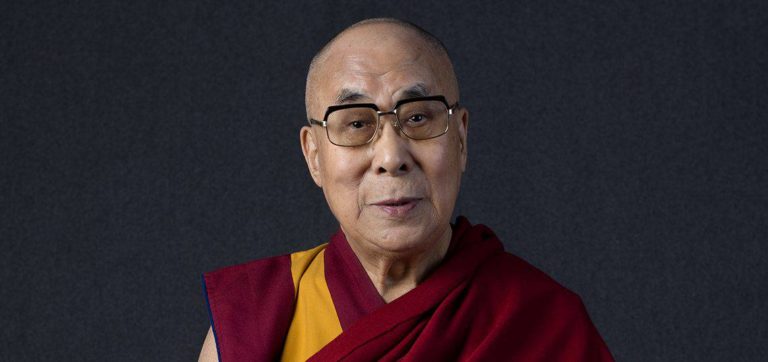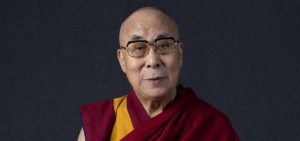 If you are looking to make considerable progress in the world of spiritual and physical wellbeing, chances are that you have come across the name Dalai Lama. He wrote a book with the world-famous Desmond Tutu not too long ago.
The book is about how to locate peace and happiness in a world that is lacking in all these. The success of the book indicates the number of followers the Dalai Lama has who listen and apply his teachings. In the world of spiritual and mental health, Dalai Lama is an authority whose influence will continue gaining traction for a long while.
89. Tony Robbins (The motivational dealer)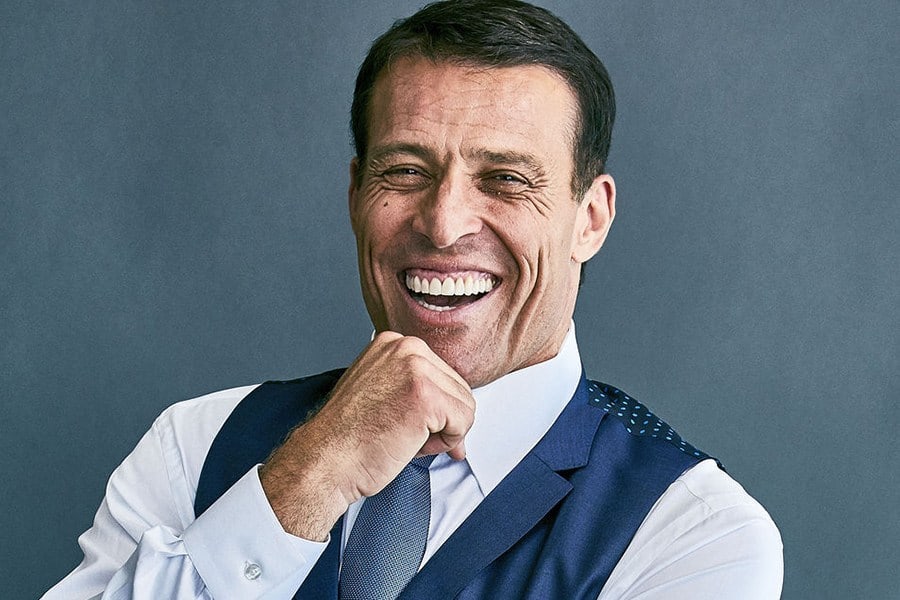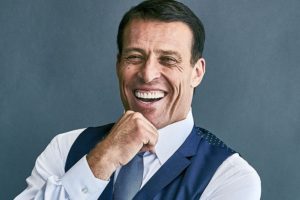 With a long-standing reputation as a leader in the self-help cycles, Robbins is certainly one name that merits being on this list. His influence and reach have been further helped by his presence on social media with active followership on Instagram and Twitter. He is known to advocate for his followers to live their best lives while showing kindness in all they do. When he is not promoting his audio-books, he can be found giving out really helpful speeches. He also has a Netflix documentary titled I Am Not Your Guru as well as some books to his name. He certainly isn't someone whose influence will wane anytime soon.
88. Jen Selter(The most famous backside on Instagram)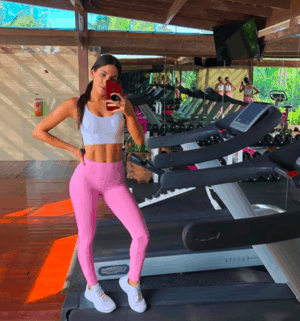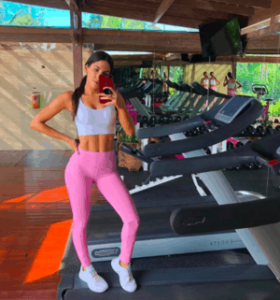 When she started on Instagram, not many imagined her growing in fame and fortune the way she has. But Selter has gone on to transform what initially began as an Instagram fame thing with millions of fans into a business empire that encompasses workout motivation, fitness plans, and some lifestyle and food tips. She also functions as a virtual-community advocate who does all she can to encourage her followers to use the needed tools to remain connected.
87. John Romaniello (The emperor of the Alphas)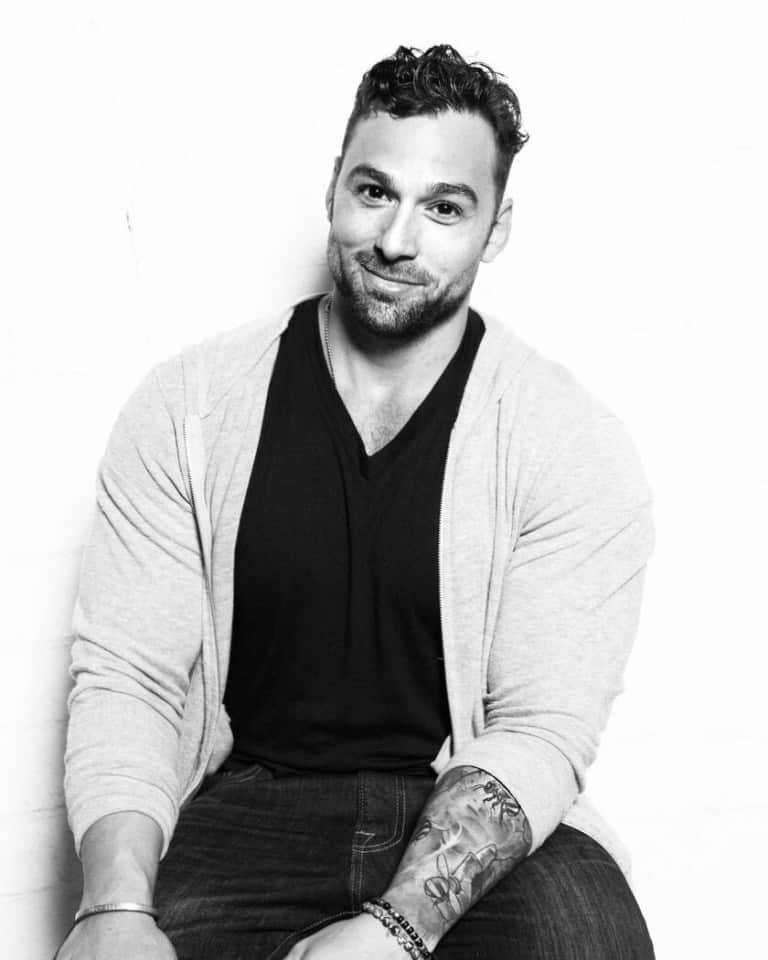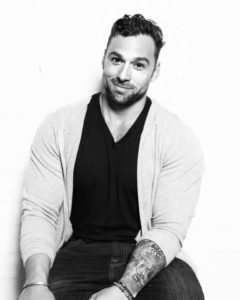 A look at the company homepage of Romaniello may give you the quick impression that he is your everyday lifting guy. His page requests that users should select between programs that get people looking huge and those that make people hot. While giving these options, the page also requests that users should choose wisely.
These all highlight Romaniello's bluntness, innovativeness, focus, and goal-oriented approach to creating solutions. He is one of the top fitness experts in our generation. His style and approach have resonated in effect among his thousands of devoted followers.
86. Michael Pollan (the philosopher of food)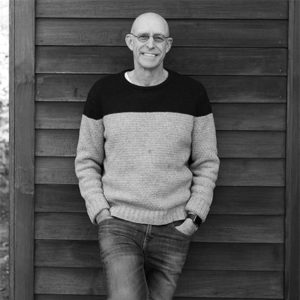 It is quite difficult to believe that a decade has gone by ever since Michael came out with The Omnivore Dilemma. Along with Food Politics and Fast Food Nation, the book is one of the greatest influencers of the way Americans now view their food. People now show concern about where their food is coming from as well as how it got made.
With other works such as the Psychedelic properties of plants among others on the cards, he sure does have a lot rolled up on his sleeves. He is also gaining widespread popularity with features in top platforms such as The New Yorker and others. His influence is one that seems on an upward trajectory.
85. Natalie Jill
With over a million followers on Facebook, 285,000 subscribers on YouTube, and 484,000 Followers on Instagram, Natalie has come a long way indeed! She is the founder and CEO of Natalie Jill Fitness and holds a degree in Health and Human Performance from the University of Maryland. She is also a Functional Fitness Trainer and Master Sports Nutritionist. She has several published works to her credit and enjoys massive followership both on Social media and in real life. She strongly believes that everyone can live a healthy and balanced life if the right steps are taken.
84. Todd Durkin (The mogul of muscles)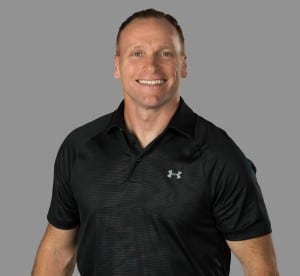 With a rather successful career as a personal trainer and coach, Durkin is one person that stands out from the crowd. The reason for this is not because he works with some of the best athletes in the world. He differs from the crowd because he is increasing the scope of his practice. This is not limited to the services he offers to NFL players, but it is more about the way he offers these services. He has training programs, gyms, charity, speeches, and even some appearances on TV. He is one person whose influence goes beyond a lot of boundaries.
83. Tony Gaskins Jr. (The Relationship counselor)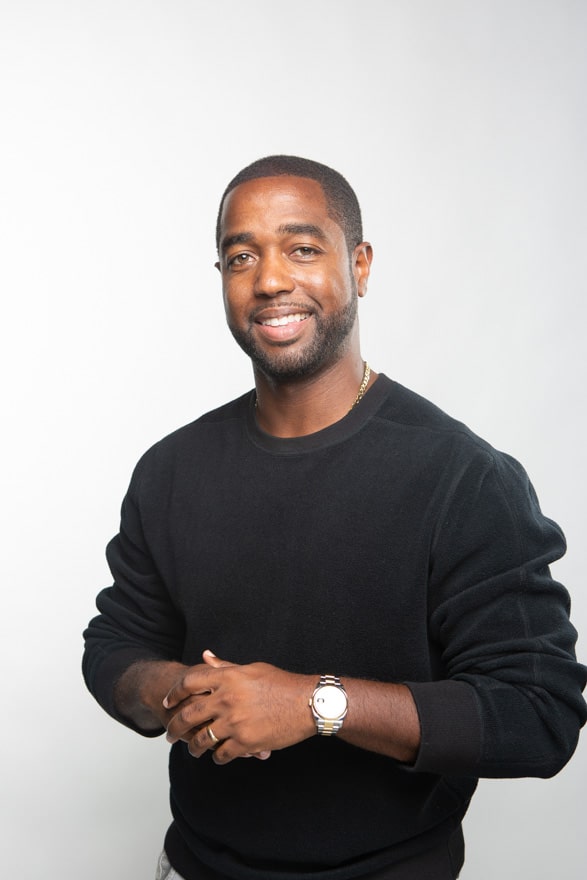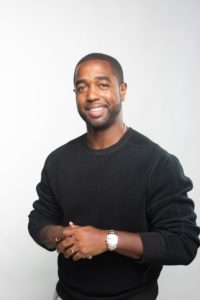 With heavy followership on several social media platforms, Gaskins sure does know how to go about inspiring his followers. What many may not know about him is that he once had a stint as a drug dealer before he became the motivational speaker currently changing lives.
He has gone on several tours and written close to two dozen books. This is while also running his life-coach enterprise. Using the skills and experiences he has so far garnered, he has been giving the right counsel for the business, relationship, and other relevant aspects required for a qualitative life.
82. Yoni Freedhoff (The Obesity expert)

With a personal description as a cynical realist, Yoni Freedhoff s one person that discusses and lives evidence-based weight management and nutrition on his blog Weighty Matters. He is also the author of the book The Diet Fix and also the Founder of The Bariatric Medicine Institute. He has so far devoted his life and career towards the treatment of obesity as well as the management of the same. He has also put in a lot of work towards the abolishment of the issue of failure oriented fad diets.
81. Lewis Howes (The Adjuster)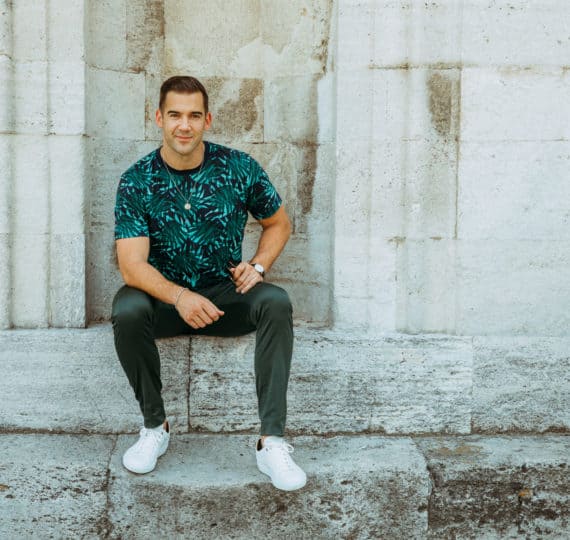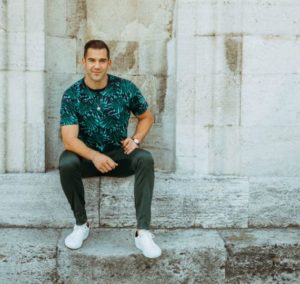 Lewis Howes had a promising Professional football career on the cards before this got truncated by injury. When other people would have focused on licking their wounds, Lewis instead focused his energy on business. He also runs a self-help podcast named The School of Greatness (there is also a book with this name by him).
The podcast shares the stories of top entrepreneurs, athletes, and talented celebrities. He also runs a mentorship program named The School of Greatness and Academy. This is added to teaching business growing webinars.
80. Michael Morelli (The fitness fanatic)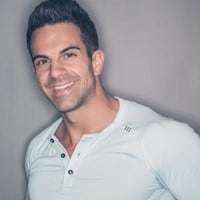 Life hasn't always been a bed of roses for Morelli, as a matter of fact; he nearly lost his life to alcohol and drug abuse. He hit his turning point when he decided to get back into good shape. In less than half a year, he got five different fitness certifications. He applied his knowledge to proper use and came up with HIIT MAX a method of weight loss that incorporates a healthy diet with very intense workouts. In addition to this, he has also come up with a seven-day detox program as well as a line of supplements. He is a book author with accomplishments that easily sell his person to his many followers.
79. Eric Cressey (the strength master)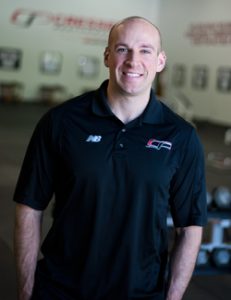 In the world of personal coaching, the name Eric Cressey is one name that stands out as an authority. Even though he has earned quite a reputation as a successful powerlifter, Cressey has a unique specialty in improving athletes mentally, and in results.
He owns a high-performance training facility known as the Cressey Sports performance. This has grown to become an empire. He also enjoys quite a following on Facebook and YouTube where he leverages to give out recommendations and bits of advice to people who may not be able to get to his gym. His reach and influence extend to thousands of people worldwide and the results in the lives of many of them are nothing short of positive.
78. Mark Sisson(Primal O.G)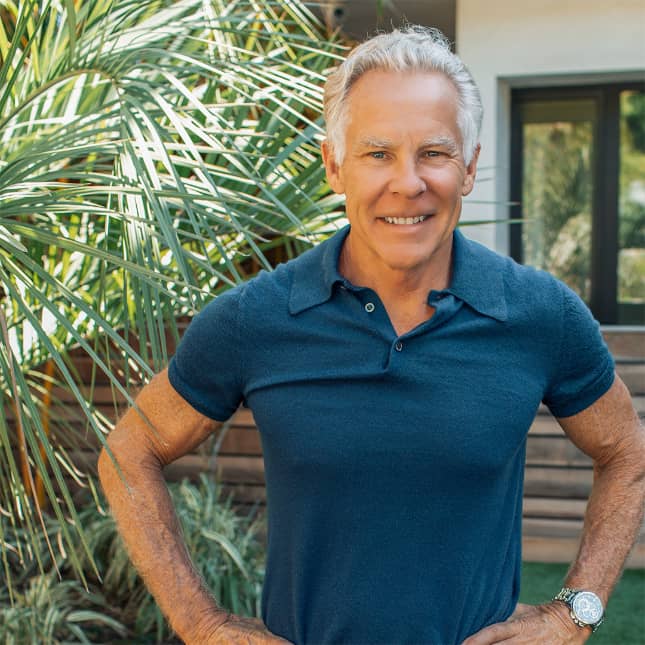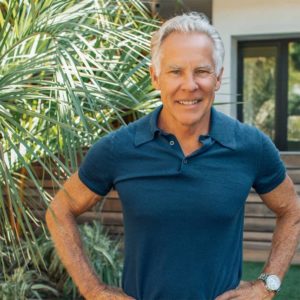 Talk a visionary who blazes the trail and Mark Sisson fits the bill. Long before the Paleo concept became accepted, Sisson was an advocate. Noted for practicing what he preaches, he got reputed for his efforts towards growing The Primal Kitchen Restaurants with a presence in Indiana, California, and Oregon.
He also has recorded considerable success with the Primal Health Coach Program and the Primal Blueprint Book series. With a successful career as a triathlete and a marathoner, he has a successful blog he runs on Mark's Daily Apple. This blog encompasses things such as workouts, recipes, and general health.
77. Tom Daley (Lifestyle Blogger)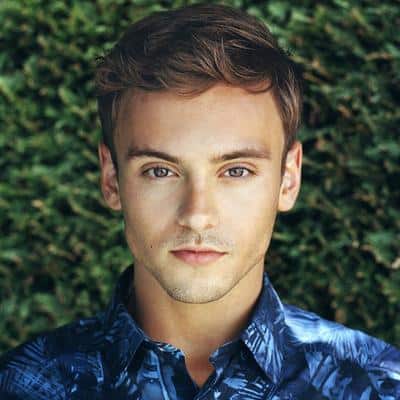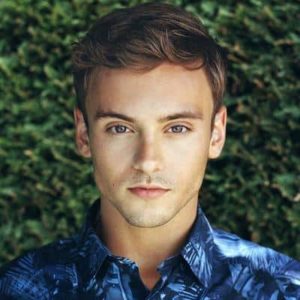 With a bronze medal at the Olympic Games in London, Tom Daley is certainly no stranger to success. He may have only earned a bronze medal at the games, but he certainly did enough to win lots of fans and admirers. To prove how good he is, he also featured at the Olympic Games in Rio where he won yet another bronze in the Men's synchronized diving. However, aside from his exploits at the Olympics, he is also a well-known lifestyle guru. He also has a book that focuses on fitness, food, and self-help.
76. The Final Five (The Olympic Queens)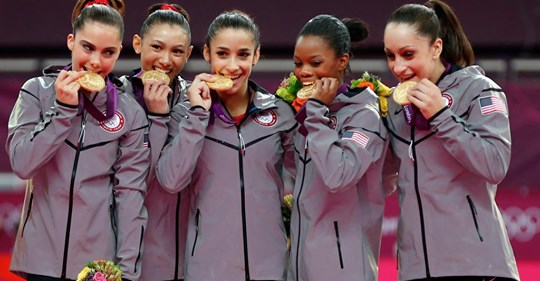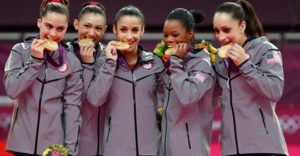 If there was a special medal for the Queens of the Olympic Games, The Final Five would have gone home with it. They were one of the highlights of the Rio Olympic Games. Aside from breaking the record for the highest number of medals won by an American Olympic women's gymnastics team, the girls became instant role models to the world. Gabby Douglas, Simone Biles, Madison Kocian, Laurie Hernandez, and Raisman became celebrities overnight after the games. Their talent, strength, and poise set them apart from the crowd.
75. Joe Cross (The Juice Man)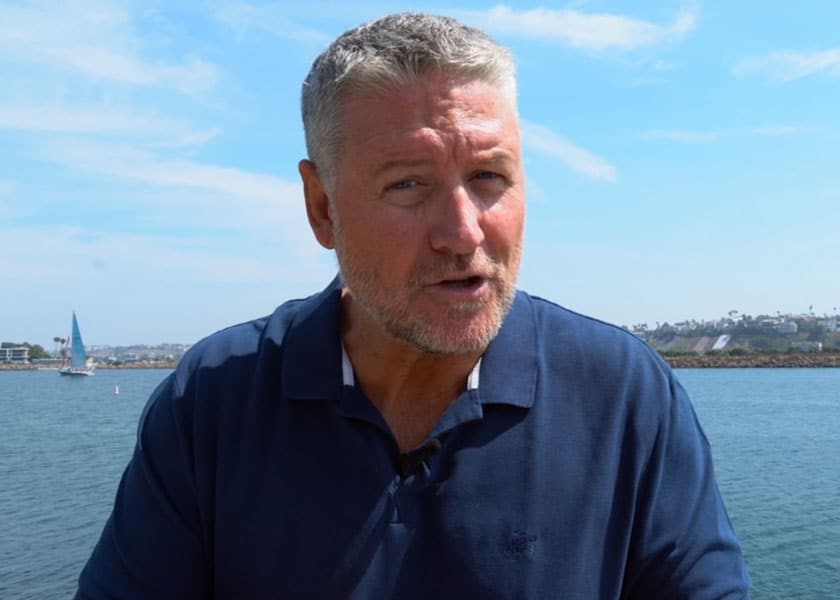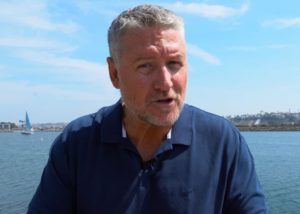 If you are wondering how and why Juicing became popular, you need to study and understand the life of Joe Cross. His efforts culminated in a documentary named Fat, Sick, and Nearly Dead which got released some years back. This documentary has continued to inspire millions of people around the world. Some of them even started their juicing journey.
He also has a film titled The Kids Menu which handles the issue of child obesity. His most recent work a book titled Juice It to lose it which seeks to assist newbies is also gaining traction. There is also a juicing certification program that recruits whoever is passionate about wellness and may want to become an inspiration to others.
74. Sanjay Gupta (News Doctor)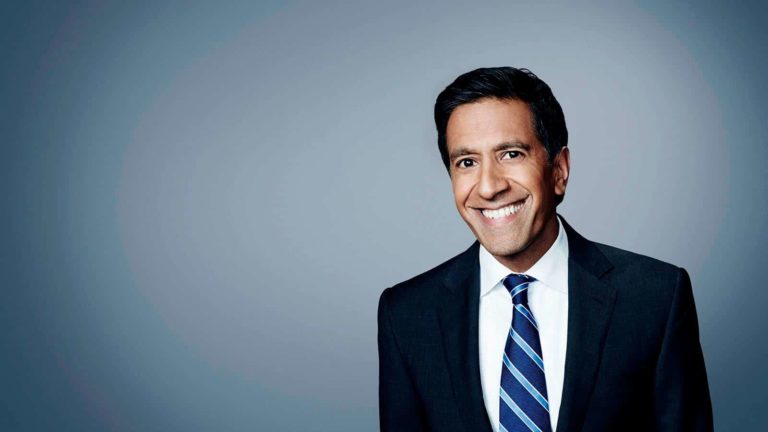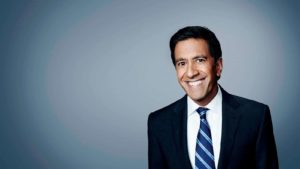 With a career that has seen him serve as the chief medical correspondent on CNN in a period when health care was one of the focus issues, Gupta indeed had a busy 2016 back then. He has spent recent time opening the understanding of people to concepts such as the Affordable Care Act and his view on medical marijuana. He currently still practices as a neurosurgeon and still creates some time to meditate along with the Dalai Lama. Its indeed wonderful to note that this man has been able to balance life in the media with health and wellness with such sterling results.
73. Bret Contreras (Mr. Glute)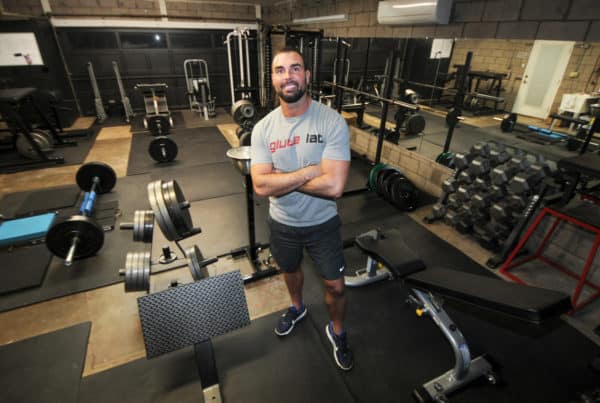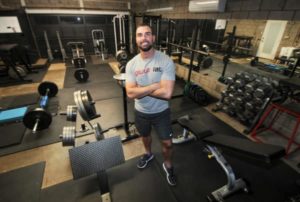 If you are the type of person that wants your butt looking better, Contreras is the man for the job. The trainer and author indicated that he has come up with an affinity and obsession with glutes after he grew up without one. He currently carries out a mandate encompassing books and programs which help other people.
Also, his hip improvement workouts have without doubt helped in the transformation of lives with improved butts as evidence. He is a holder of a Ph.D. in sports science. In social media, he is also gaining considerable traction with new information churned out. The beautiful thing about his workouts is that they are science-backed.
72. Michelle Tam (The kitchen blogger)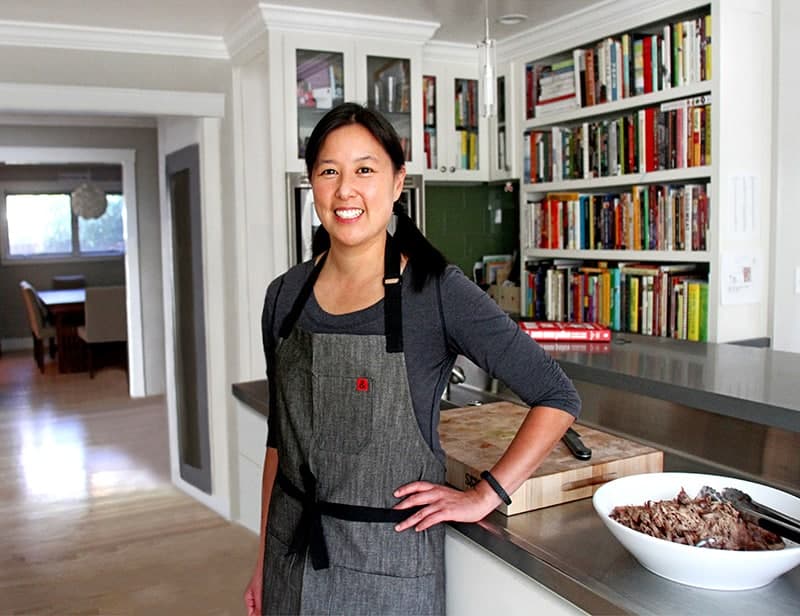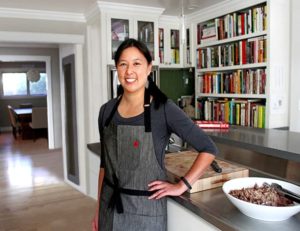 Chances are that if you have ever searched the internet for paleo recipes, you must have encountered one of Michelle Tam's works. She has a global reputation as the Queen of Paleo and has a New York Times bestseller to her credit. Se also a podcast that showcases some of theM behind the scenes activities on her blog Nom Nom Paleo as a way of showing her followers what's up? She takes her time to expose her followers to the latest food trends, recipes. It is a blog filled with fun and adventure.
71. Heidi Somers (The Self-trained fitness guru)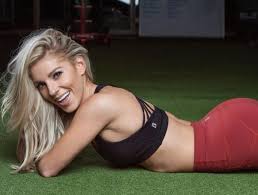 Several people may know this fitness athlete and model as Buff Bunny. This also happens to be the name given to her apparel line. Somers gives her followers a view into her daily fitness and health routines using her very popular YouTube and Instagram channel. On these channels, she constantly uploads vlogs on everything ranging from food to money and even her daily workouts. She has also been able to come up with several meal plans and workout plans as well.
70. Bob Harper (the fitness junkie)


Bob Harper has come up with the right reputation in the world of fitness as a result of his efforts on The Biggest Loser. This role got him both criticisms and accolades. In 2017, he became quite popular for something else; he was the victim of a heart attack that almost cost him his life. He has since adopted a softer approach to things recently with his advocacy for a more balanced approach to health and wellness.
69. Mary Helen Bowers (Ballerina)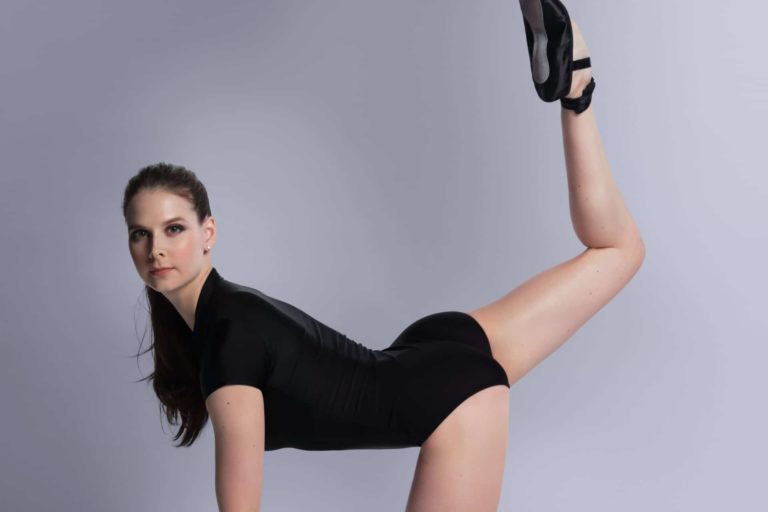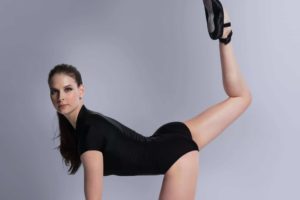 The concept of ballet-inspired fitness classes has continued to gain traction around the world and the popularity of this concept is traceable to Bowers. With a successful career that saw her making her mark as a New York City Ballet dancer, she came up with the Ballet Beautiful. This is a method of fitness that enjoyable via online classes or in-studio sessions.
Back in 2017, she applied her years of experience in dancing with the release of her awesome book Ballet for Life. She currently is expanding both in scope and influence and doesn't seem like slowing down anytime soon.
68. Camille Leblanc-Bazinet (once the fittest woman in the world)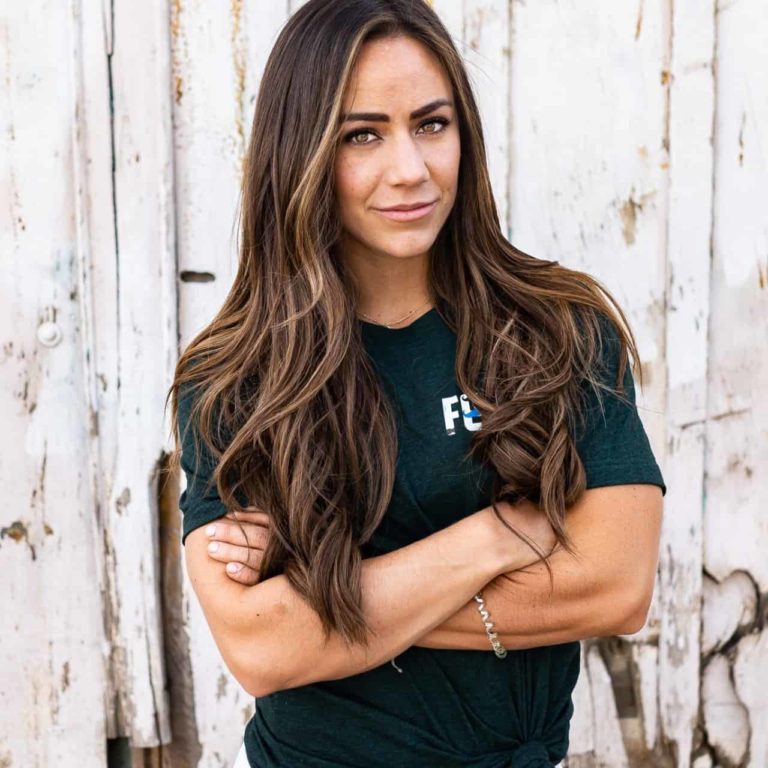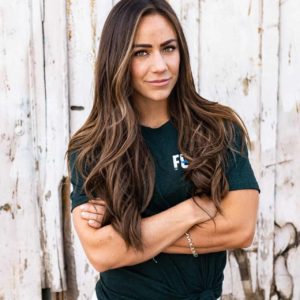 Camille Leblanc-Bazinet is one of the most in-shape women on earth. If you doubt this, all you need to do is visit her 2014Reebok CrossFit Games experience. It was there she earned the title of the fittest woman on planet earth. She still not only continues blazing trails in the world of Cross Fitting but also serves as a member of the Canadian Weightlifting team in the Olympics. She is the best 58-kilo lifter in the whole of Canada. She also serves as a model for several magazine covers.
67. Amanda Bisk (the vaulter)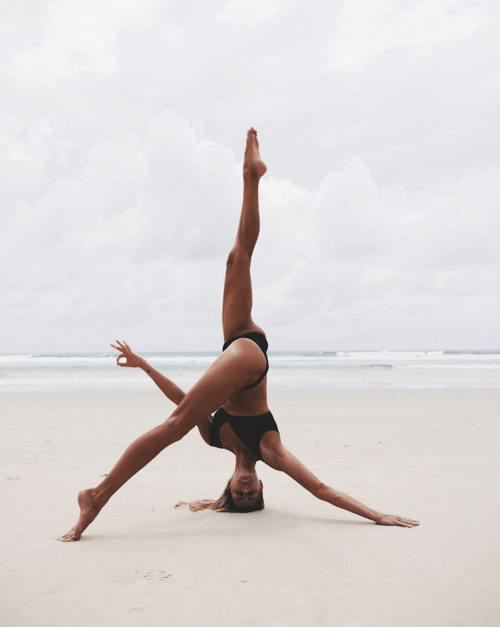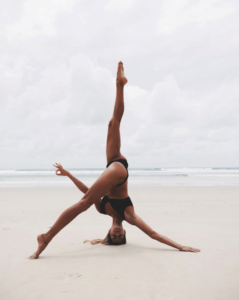 With a successful career as a former pole vaulter, Bisk got diagnosed to have issues with chronic fatigue. This illness meant that she had to abandon the sport she loved so much back in 2012. During the process of recovery, she got to learn some of the benefits of bodyweight training and yoga. These she incorporated with her training guide spanning 12 weeks. She has been able to deploy her influence towards coming up with a vibrant fitness community. This community has several followers on Instagram and other platforms.
66. Melissa and Jasmine Hemsley (The Sisters who eat clean)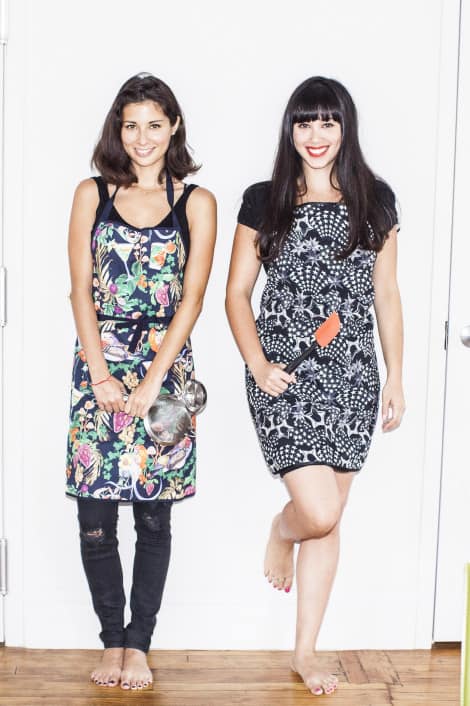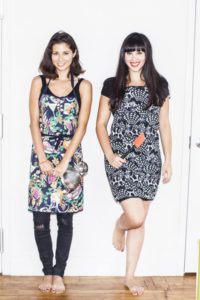 These beautiful sisters have been able to dominate the British clean eating storm over the past few years. They do this using a simple style. This involves well-sourced, fresh ingredients which they use to create meals which should help you feel healthy and full of energy. They also run their TV series named Eating Well with Hemsley + Hemsley, which premiered back in 2016. They also have their product line which includes + Hemsley, in 2016, and also has their line of products which includes a London Café and aprons.
65. Mark Bittman (the plant-based advocate)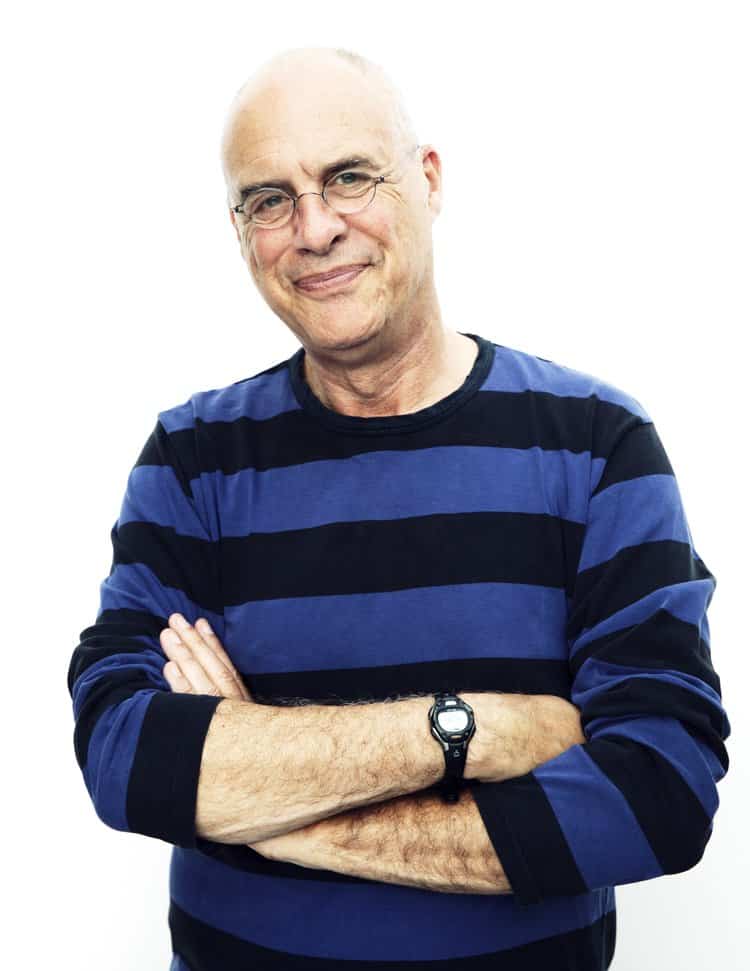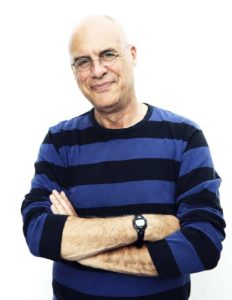 This food writer made a rather startling revelation back then in 2015. He indicated that he would be resigning from his position as a columnist with the New York Times. This was to take up an opportunity with the Purple Carrot which is a vegan meal kit coy. Not long after, e left that position and was soon back with a book titled Hot to Bake Everything which was one of the books on his How to Cook Everything series. Without a doubt, his sphere of influence does not look like waning anytime soon.
64. Gretchen Rubin (expert of Happiness)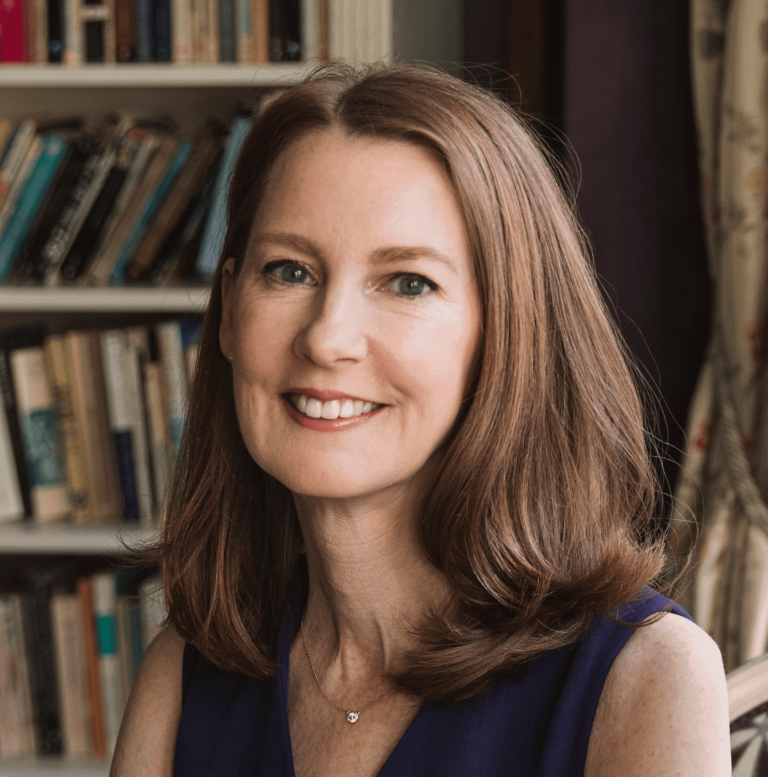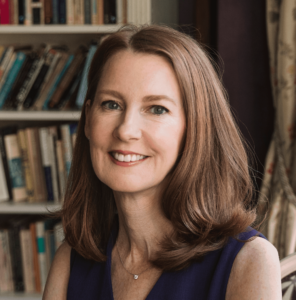 Year after year, podcast host and author Gretchen Rubin has not relented in giving fans and followers practical and easy advice on how to live to the fullest. She runs a podcast and an app named 'Better'. She is also known to interact with her contacts and readers on social media as well as live speaking events. She has not relented in her pursuit of greatness and happiness for her followers as she continues to churn out more programs.
63. Joel Fuhrman (Nutrition expert)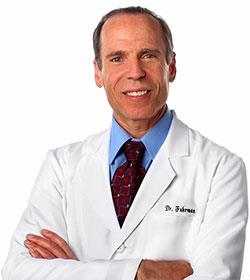 Noted as the American Health coach, his focus is all about eating right and getting work done on your body. He is also a notable writer of several books on weight loss and appears on several health shows. He also runs his program named Eat to Live with Dr. Fuhrman. His Salad is the main dish mantra. If you are not convinced enough with his credentials then you may need to go through his profile again.
62. Kerri Walsh (the historic Olympian)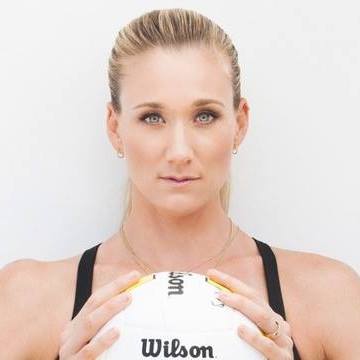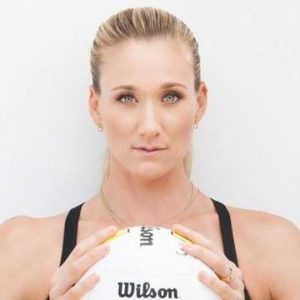 Without a doubt, Kerri Walsh is one of the greatest athletes to have ever come out of America in history. She is the most decorated beach volleyball player to have ever graced the game and she has only ever lost one Olympic match in her entire career. Her influence goes beyond this. She once boycotted an AVP Volleyball game after an attempt was made to alter the rules of the game without first conferring with the players. She put everything on the line to advocate for the rights of athletes and this singular gesture won many hearts indeed.
61. Caleb marshall (Cardio dance king)

Marshall has been able to prove to us that working out can be both fun and sexy at the same time. Over the past few years, Marshall has seen his stock rise especially on YouTube. This is because he combines pop songs and his dance routines. It is also quite worthy of note that he possesses a rather infectious personality which seems to have charmed his multitude of followers on social media.
60. Misty Copeland (the pathfinder)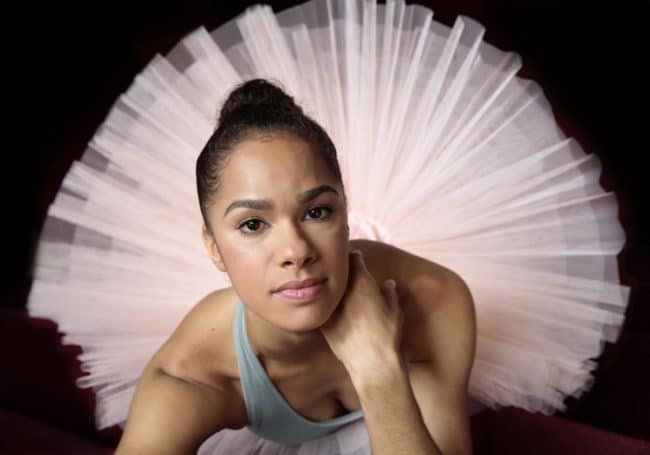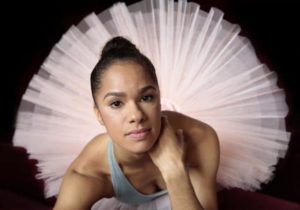 With several appearances on several American Ballet productions, Copeland has seen success on several fronts so far. She has also been able to cement her position as an advocate and role model for body and racial diversity. She was well boosted by her interviews with Barack Obama and the release of her very own Barbie doll. If you are talking about awesomeness, she does fit the bill.
59. Tom Brady (The health-obsessed star)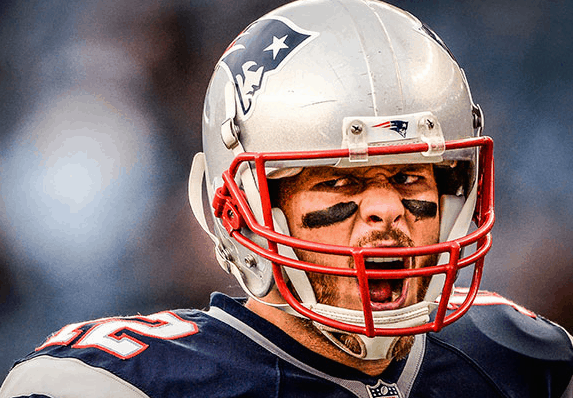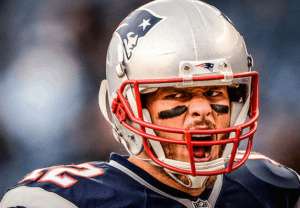 Granted, Brady is one of the best Quarterbacks to have ever graced football, but that is not the real reason why he is on the list. He makes this list as a result of his commitment to healthy eating and health generally. He has a cookbook titled TB12 Nutritional Manual which has a focus on sharing his diet with his many fans and followers. The amazing popularity of this program is an attestation to its level of popularity.
58. Gigi Hadid (The lunch packing model)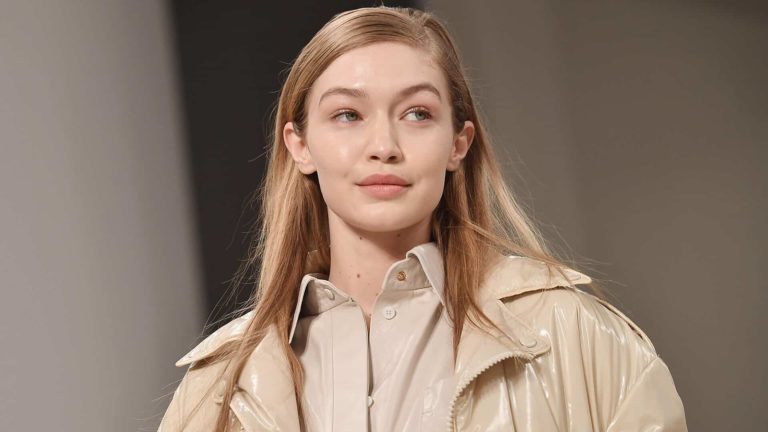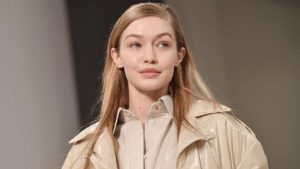 If you are still lost about who Hadid is till now, it is possible you traveled from the Stone Age down here. Her supersonic ascent to the top saw her rise from the child of a Housewife to becoming a supermodel. But it doesn't stop there as she is not just another pretty face, apart from hosting the American Music Awards and Gracing Victoria's Secret Fashion show she also appears on the boxing ring located at Gotham G-Box. She was also named as a Reebok brand ambassador among other deals. She is indeed the real deal!
57. Tim Ferriss (Mr. Productivity)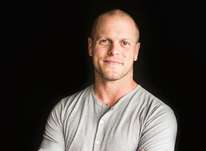 Despite earning a reputation as a master of several trades, Ferris has always had a strong reputation when it comes to advocating health-related issues. For instance, back in 2016, he devoted episodes on his show The Tim Ferris Show to meditation, dramatic diet plans, and one-minute workouts. Using each of the episodes on his show, he guides several people on ways to improve their lives. This has not abated over the past few years. He also has a book titled Tools of Titans where he has been able to document his experience over the past few years. This is towards giving his followers a better experience.
56. Serena Williams (Woman of Strength)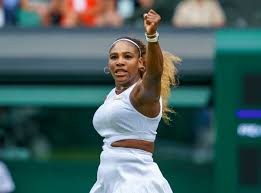 The Williams sisters are a name that has succeeded in dominating the world of Tennis over the past few years. The level of consistency they have been able to display over this time is worthy of being studied. Serena is noted for her efforts aimed at constantly improving to silence critics of her femininity and body. She always defends her strength and the aggression she deploys into this, by so doing, she has been able to correct a lot of negative notions the society has about females generally and female athletes in particular.
55. Martha Beck (coach of life coaches)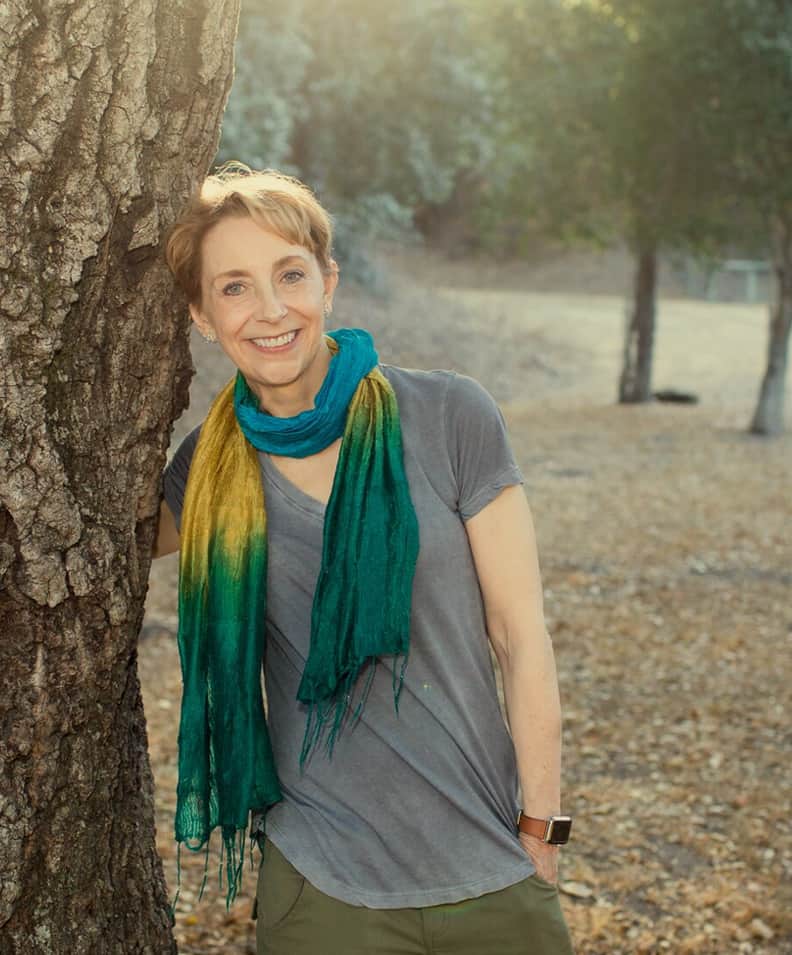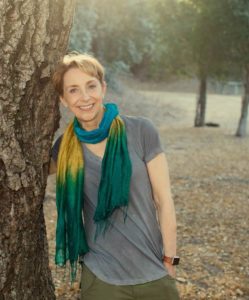 Reputed as the coach of other life coaches, Beck is one person who has spent over two decades at the top of the self-help universe. With over a dozen books already underneath her belt, she made a U-turn when she came up with her very first fictional write-up Diana, Herself: An Allegory of Awakening. This is the person to turn to if you are looking to scale your fitness life.
54. David Wolfe (The environmentalist)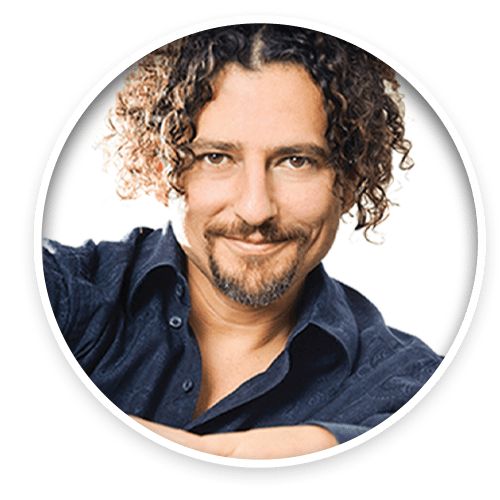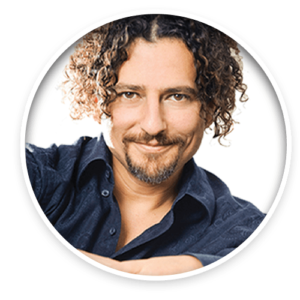 If you are the type that has an affinity for raw foods, Wolfe may be the ideal person to help persuade you to begin taking the big bite out of your veggies. He possesses a rather magnetic personality coupled with a love for natural foods, the environment, and outdoor adventures. This is why he seeks to make each day better and better for us all.
He currently has a massive social media following that runs into several million. That doesn't mean he hasn't been without some criticisms as he has received bashing from science advocates who scrutinize his philosophies. One thing everyone can agree upon is the fact that Wolfe does have some healthy and delicious smoothie recipes.
53. Robb Wolfe (Mr. Palleo)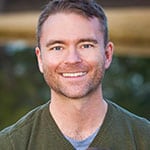 Do you have questions about Paleo? Wolfe is the right man to enquire from. He deploys his scientific background as a former research biochemist and review editor with the Journal for Metabolism and Nutrition to assist people better appreciate the reasoning and benefits that are behind adopting the eating plan contained in his podcast, books, and speaker series. He is well-traveled and versed in issues relating to health and wellness.
52. Dolvett Quince (The TV trainer)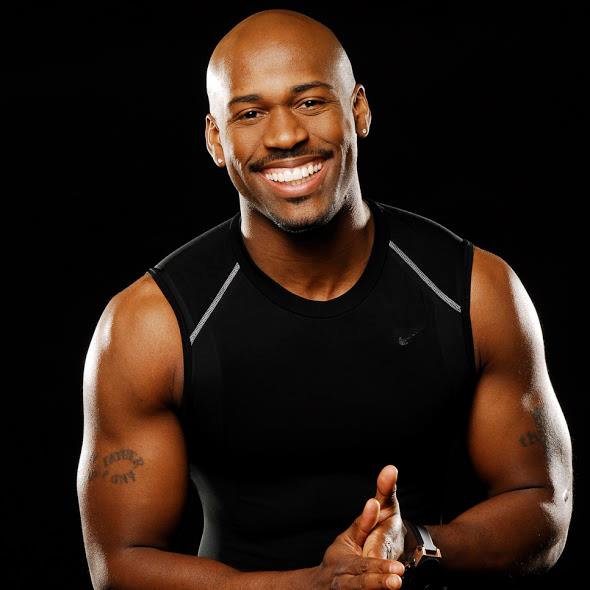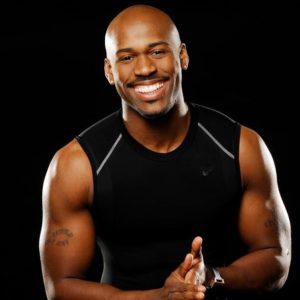 Despite coming off from the controversies that affected the Biggest Loser back in 2016, Quince still goes on to be one of the most sought after fitness specialists out there in the world of body transformation and health. Whenever he is not training contestants on his show, he is in partnership with brands such as Trop50, and Brookstone.
51. Kimberly Snyder (Makeup diet)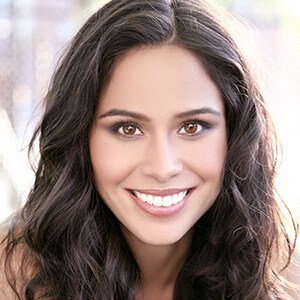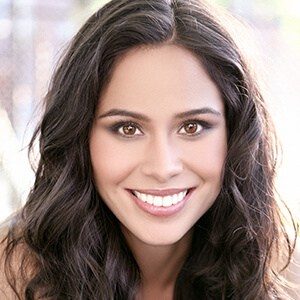 Kimberly has a health mantra which we all at least hope we can relate to and that is the fact that life should be a process and not about perfection. In one of her works titled Radical Beauty which was written along with Deepak Chopra, she shared some potent principles regarding how you can progress to your peak health and beauty potential. She advocated the tools of natural living, sleep, and food. She is also a heavy influence on notable Hollywood celebrities such as Kerry Washington and Drew Barrymore.
50. Kelly Starrett (The evangelist of standing)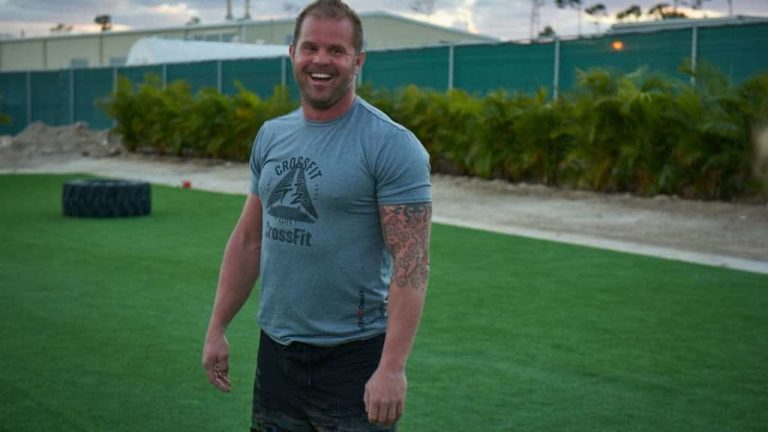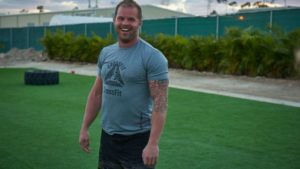 With years of experience as a physical therapist and CrossFit coach, Starrett has always advocated the importance of functional fitness. He has even gone as far as coming up with his mobility and movement course aimed at CrossFit trainers so they will be able to come up with WODs which focus on getting fit for life. He also has a published work titled Deskbound which is a critique of how much people sit and prescribe an action plan that could help in changing all of that.
49. Garry Taubes (The conversationist)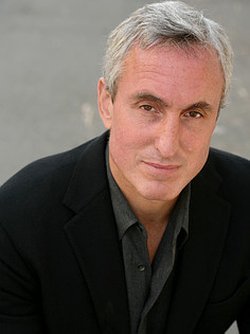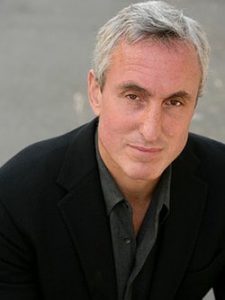 Garry is not one known to avoid controversies. With a successful career as a science writer, Taubes has been able to address several American guilty pleasures with the book 'The Case against Sugar' to show for his efforts. He is also credited to have written a rather popular editorial on the prestigious LA Times titled "Why Do We Get Fat." He is also known to have given several lectures while also serving on the boards of several non-profits.
48. David Perlmutter, M.D. (Mr. Brain food)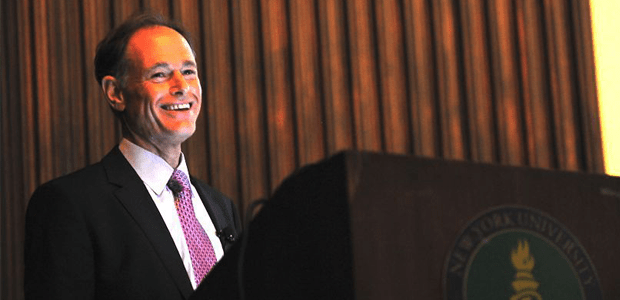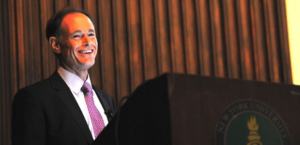 After he made his name with Grain Brain a book that asserted that low carb diets have a way of reducing your disposition to certain neurologic conditions such as Alzheimer's, David returned with The Grain Brain Whole Life Plan. This book gave some unique counsel and recipes on the ideal way to enter into a gluten-free lifestyle. We can't forget his rather controversial first book which raised several questions about people in the medical and non-medical sectors alike.
47. Bethenny Frankel (The business servant)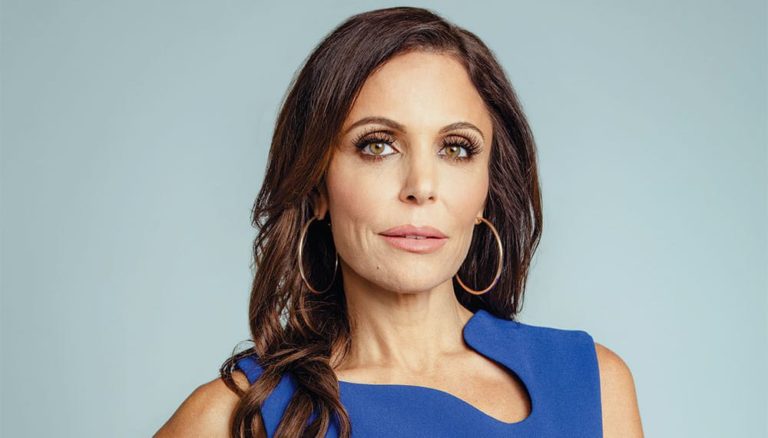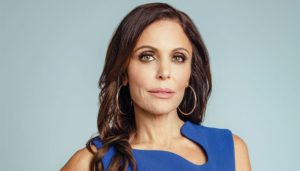 A trained chef and housewife, Frankel has shown continuous dominance in her space with the Skinnygirl line of products. These include everything ranging from power bars to margaritas, blenders, shapewear, and cookbooks. She also creates blog posts about organizing the home, food, as well as happiness. She has a way of sustaining the tempo without tampering with her reputation.
46. Martin Rooney(the super trainer)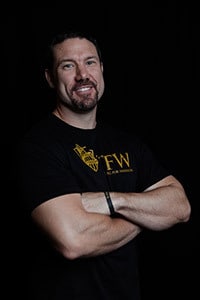 If you are looking to combine Spartan race with CrossFit, then chances are high that you will have to train for Warriors an intense conditioning and strength program with a long line of dedicated followers. The program got created by Rooney over 30 years ago while he was training some MMA fighters. It has now seen considerable expansion to over 250 locations in about thirty nations of the earth. He also has some published works to his credit which aims at making life better for his many followers.
45. Kris Carr (The plant lady)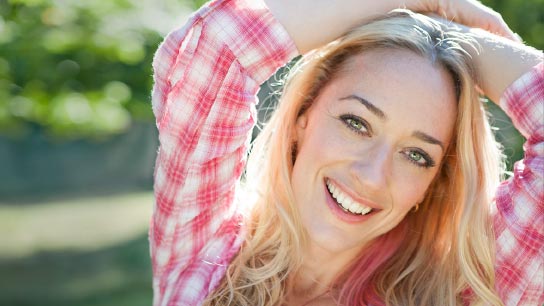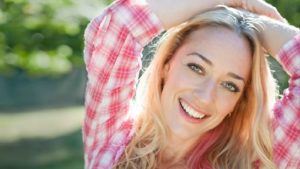 Plant eater, wellness activities and green juice consumer Carr has over a decade of living with a very stubborn and rare cancer. She has been able to turn her struggles into triumphs and has gone on to be a source of motivation to millions around the world. Her life is a source of inspiration for whoever intends to live a happy and fulfilling life. She has indeed changed the way we view cancer with her documentary titled Crazy, Sexy Cancer.
44. Rich Roll (ultra inspiration)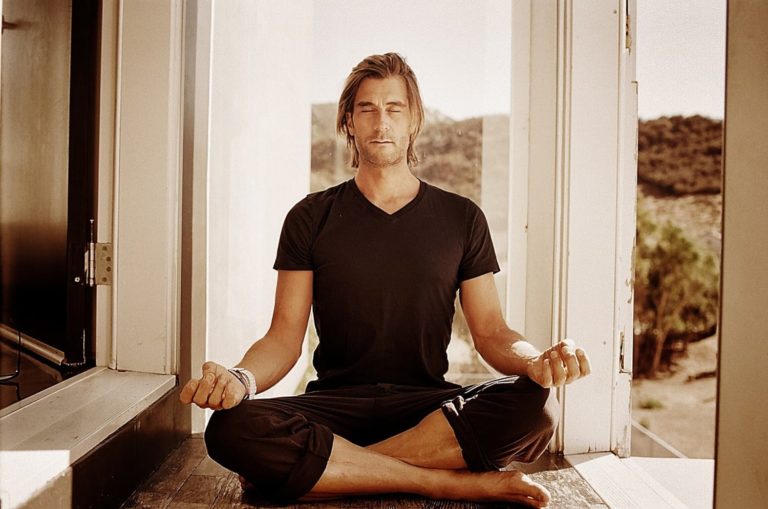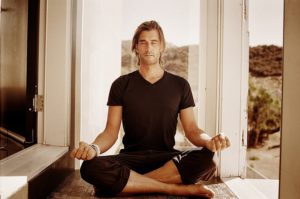 When you are talking about being fit, Roll fits into that description. He has even gained muchpopularity for it. His podcasts, books, and blogs all focus on the way and manner he fuels his hot body using a plant-based diet plan. Roll has spent recent times focusing on engaging and growing his community. This has in no small way paid off with more people seeking improvements all because of him.
43. Dwayne Johnson (The Rock!)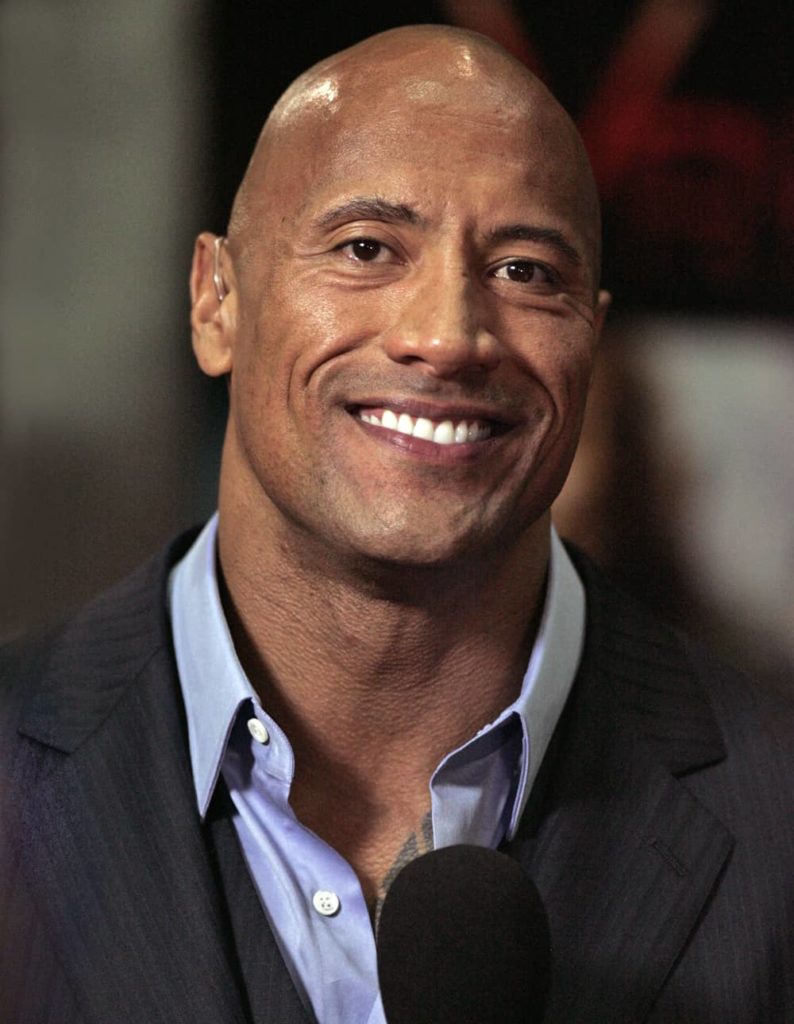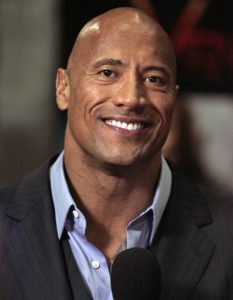 If you are a lover of the game of wrestling, The Rock is certainly one man who knows how to make you smell what is cooking. Some years ago Johnson came up with Project Rock an accessory and apparel line and had a leading role in the movie Moan. His massive followership on Instagram is a testament to the fact that his popularity over the past few years has not abated. He was even named as the Sexiest Man Alive by People. One begins to wonder if Dwayne Johnson ever finds time to rest at all.
42. Josh Axe (Food is Drug)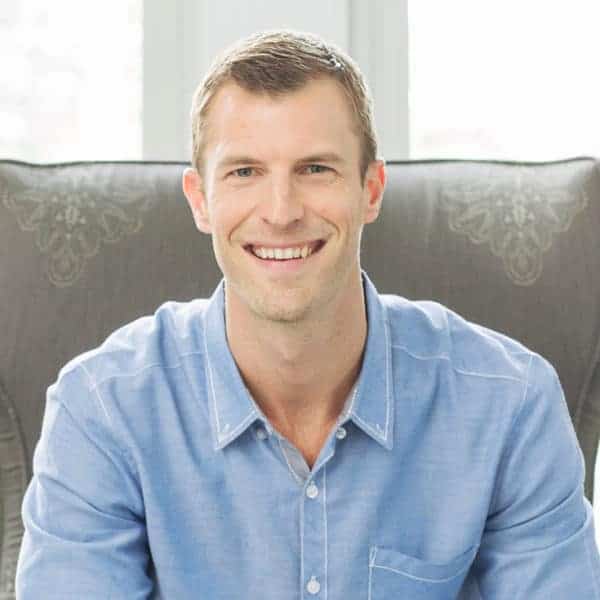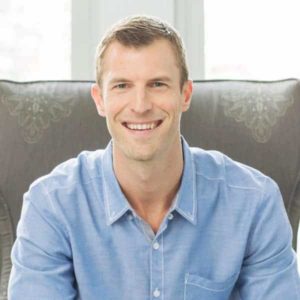 Josh Axe is not your regular person; he is someone who has been able to carve out a reputation for promoting natural medicine. This is the application of things found in nature or food to treat certain ailments. So far he has been able to amass millions of followers on his various platforms. On his website, readers have access to materials on advice, recipes, and supplements.
He only recently published a book that addresses the issue of a leaky gut named Eat Dirt. He is a doctor of chiropractic, natural medication as well as a clinical nutritionist. He has also been making some foray into hitherto uncharted territories. This is in his quest to give his followers a better health experience.
41. Lena Dunham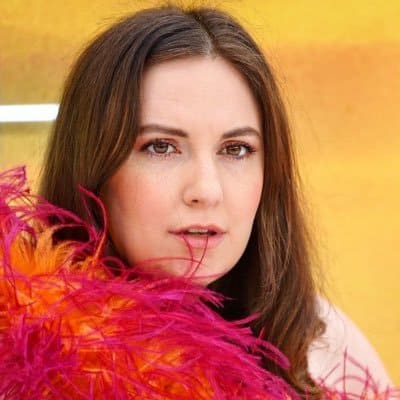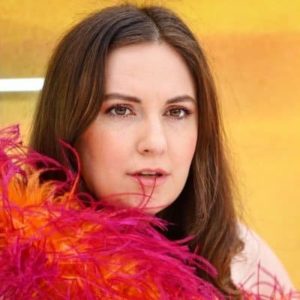 Dunham is quite open about her personal life; hence her health-related struggles in the past have not been a surprise to many. She once spoke about endometriosis and she did her best to bring it to the fore. She also has a newsletter Lenny Letter as well as a Podcast named Women of the Hour. Her efforts have not gone unnoticed.
40. Dave Asprey (Bulletproof coffee)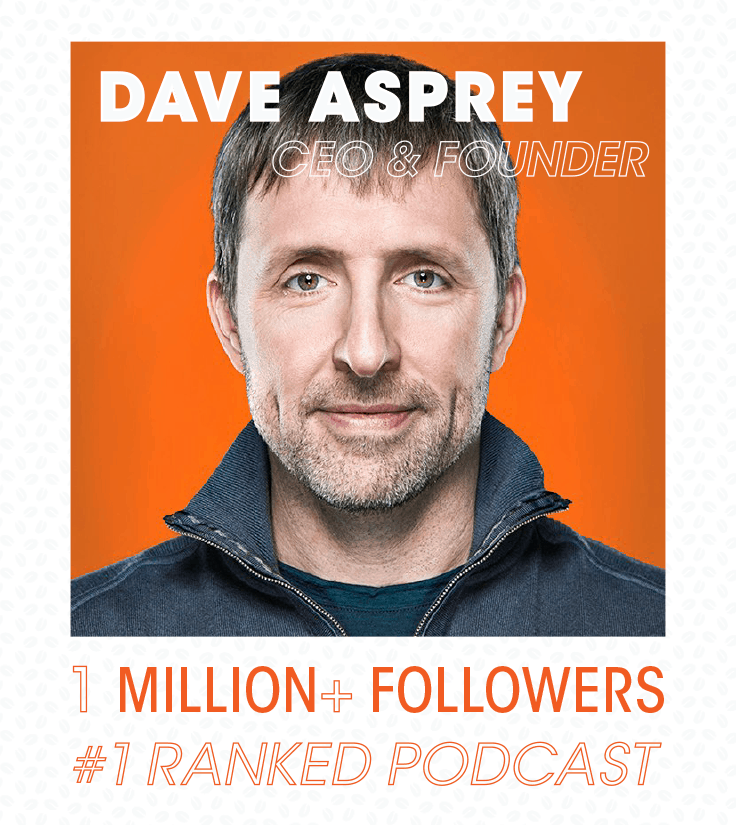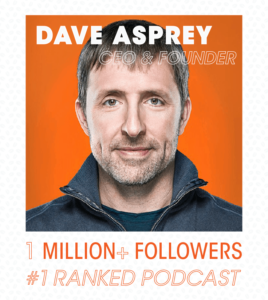 His name may not immediately ring a bell, but chances are quite high that you have heard of his invention named the Bulletproof Coffee. This is a combination of a cup of coffee, two tablespoons of butter, and some coconut oil. This invention put him on the map.
There are quite a few several health benefits associated with this unique invention such as the fact that it is a major metabolism booster. It is also said to help with stamina and boosting alertness. His podcasts have continued to gain traction. Also, he has increased the capacity of his Bulletproof Training Institute which is a program that trains people on how to be successful coaches.
39. Lisa Lillien (Hungry Girl)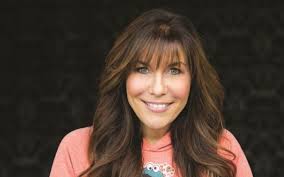 Lisa Lillien also referred to as Hungry Girl is one lady that believes big portions shouldn't be a bad idea after all. What began as a weekly recipe newsletter some years ago has evolved into cookbooks and even a television show. She has books such as Hungry Girl Clean and Hungry: Easy All-Natural Recipes.
38. Mark Hyman, M.D. (The functional doctor)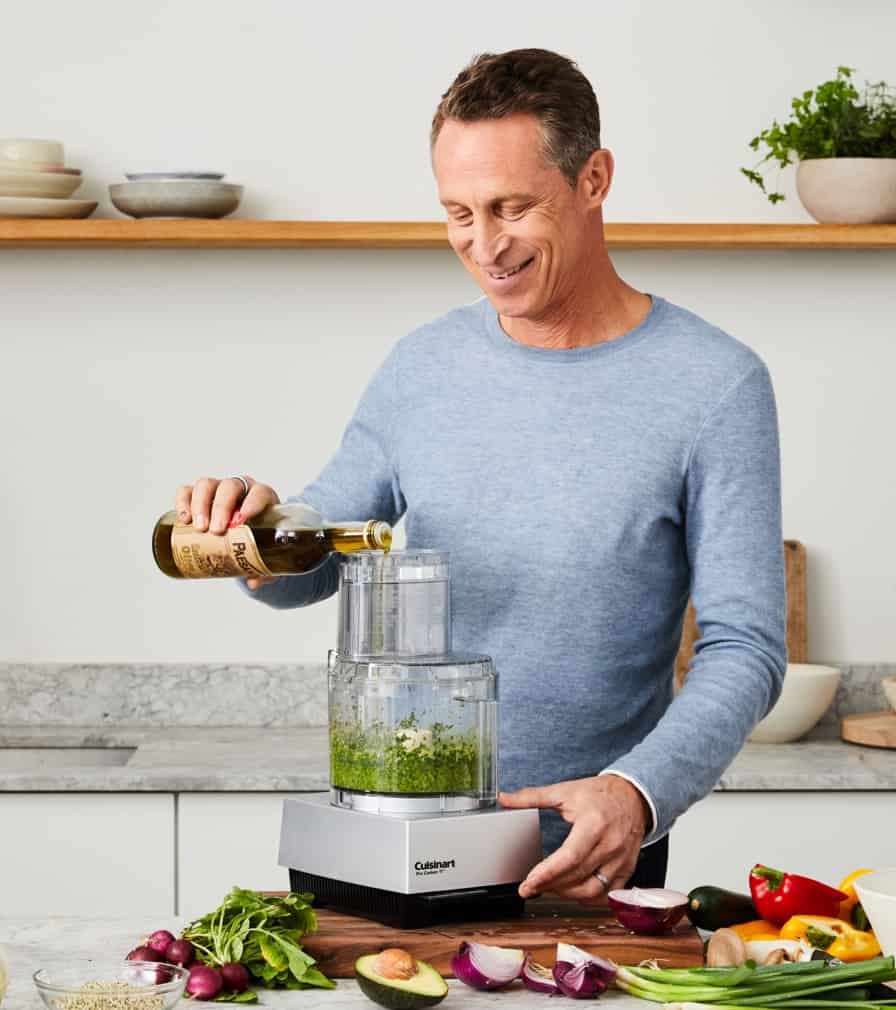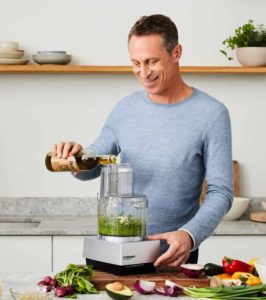 Lovers of Avocado believe in this guy because he is one of that person that made us realize that eating fat is cool. In one of his books Eat Fat, Get thin he attempts to back up every one of his theories using scientific proofs why eating fat does not make you fat. Added to this is the fact that he is a New York Times bestselling author and a founder of the Ultra Wellness Center. He is also a frequent contributor to the Today Show as well as Good Morning America. His sweetness may be a pointer to the fact that he overdoses on sugar.
37. Tony Horton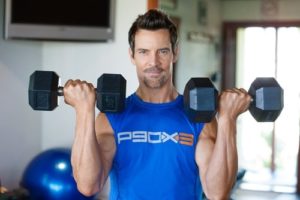 Tony has had a strong presence in the fitness industry for about thirty years now and he hasn't seen his influence wane in any way. What began as a training business has since grown into what is now known as the P90X workout. He has also proceeded to launch some other fitness programs as well as some books, a line of skincare products, and motivational speeches. He is, without doubt, a relevant and constant source of inspiration that doesn't seem to be leaving the scene anytime soon.
36. Amy Schumer (the healthy comedian)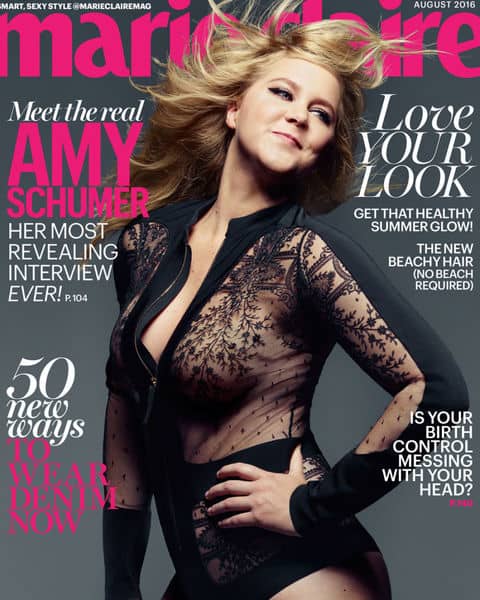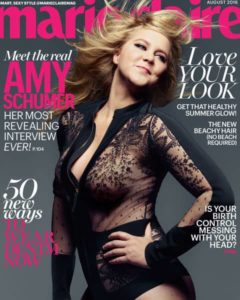 In Hollywood is Schumer has done her part in ensuring that her name is not forgotten. The beautiful thing about this is that she didn't have to become a size 2 to achieve this. She is one of the few body-positive activists out there who stays true to the game. She spends time on social media chasing away trolls and standing for her belief in what hot and beautiful should be.
35. Joseph Mercola, D.O. (an advocate of alternative medicine)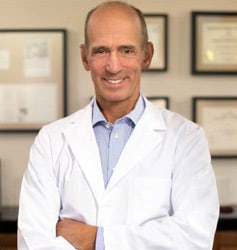 With a large follower base as a result of his alternate medicine philosophy, Mercola is one force indeed. His line of health supplements, as well as his homeopathic ideals, is such that can be at best considered as controversial. His theory that proper nutrition and not medicine alone is the real secret to good health seems accepted by his followers.
34. Shaun T Blokker (The tireless trainer)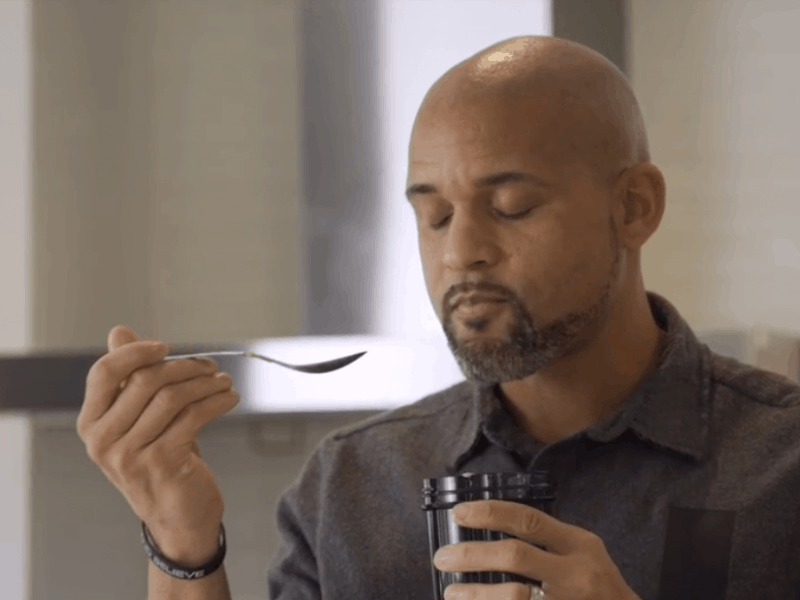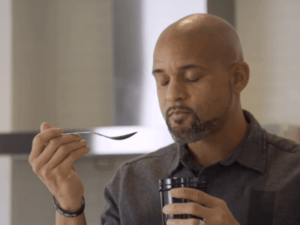 Even though it seems quite a while since Insanity was the workout program to engage in, its progenitor is still very much active in preaching hard work and health as being very important. His Podcast the previous year titled Trust and Believe was a success along with his line of clothing. The online following that he has been able to garner over the years has been solid enough with increased traction. It also continues to be the ideal source for people looking to live a qualitative life.
33. Iskra Lawrence (The original model)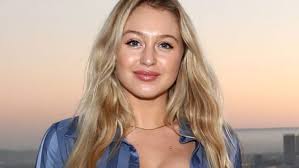 Iskra is a body-positive advocate who got transformed from a hitherto unknown quantity to becoming the model who makes her appearances on several platforms. She has also gone on to be a source of inspiration to several people with millions of followers on social media. She operates upon the philosophy that when you knew what your value is based really, you won't bother about what is not.
32. Anna Victoria (Transformer)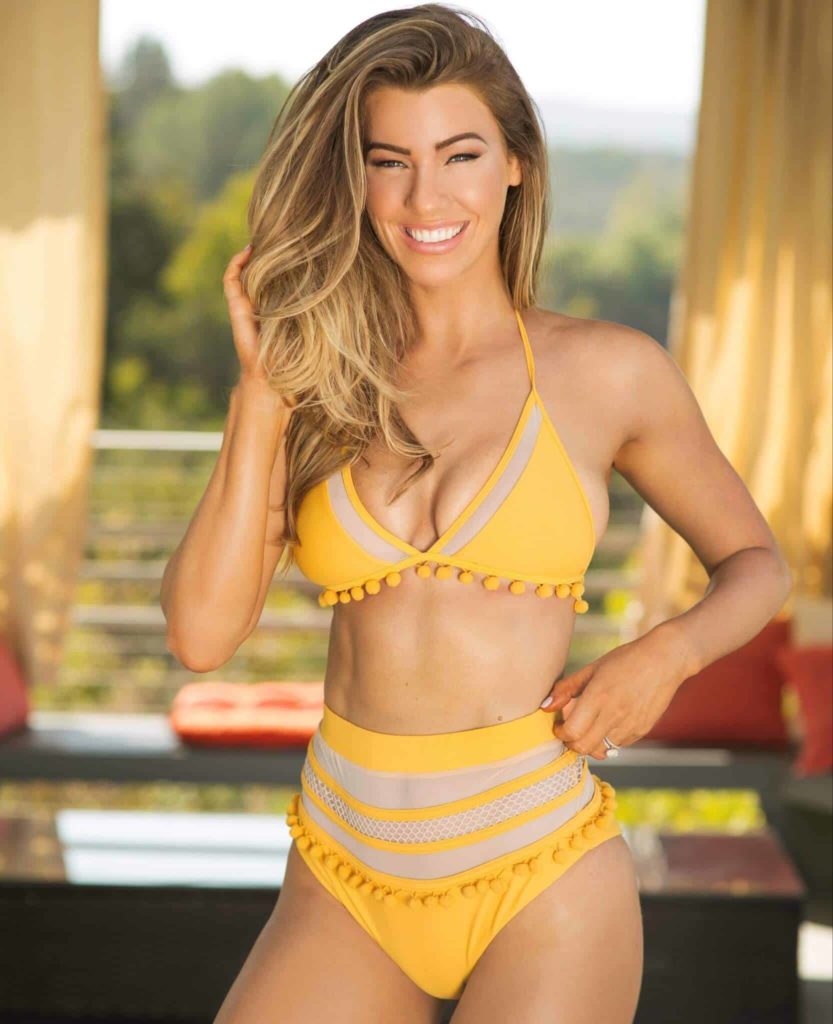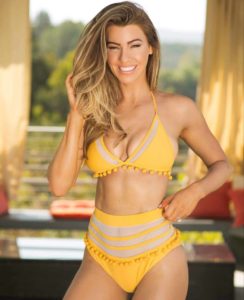 Regarded as one of the trending fitness icons on search engines, she has also been on the headlines for her stomach rolls several times. Her honesty about her body is one thing that has made her a positive reference point in the movement for body-positivity. This has seen thousands of people inspired in the fitness arena.
She has also become a source of inspiration for social media influencers to share their own experiences with their imperfect bodies. She also has a rather successful Fit Body Guide and some meet-ups with her community. Her presence on this list is not a coincidence.
31. Vani Hari

Vani is the brain behind Food Babe and is not a stranger to the world of controversies. She is not the type to let her haters hold her back. While several people think that she makes claims about food additives on science that is not clear, she remains a force of change. She is also the brain behind several downloadable streams on clean eating plans for her followers.
30. Melissa Hartwig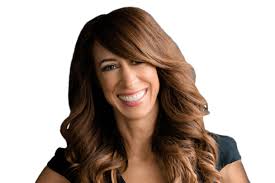 If not for the co-founder of Whole30, chances are that we would still be into potato chips and brownies. The Whole 30 program got designed in such a way to give us a 30 day holiday from all forms of processed food. The program helps us do away with any food that may be affecting our health. It may sound a bit difficult but it is both practical and of immense benefit to our health and wellbeing. Also, several recipes described are quite delicious.
29. Marion Nestle (Professor of food politics)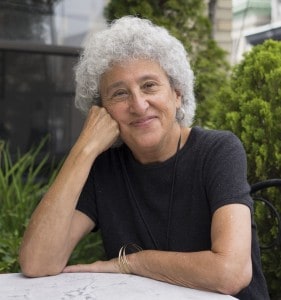 The name Nestle may not be the biggest in the world of health, but she is a name worthy of mention. She is a known publisher of research works and books and is quite active and popular on Instagram. Even though she does not have her own branded diet plan or TV show, she does have an award for her book entitled Soda Politics: Taking on Big Soda. She is a quiet advocate in the world of food and nutrition politics and her type is still needed in the world.
28. Gabrielle Bernstein (Advocate of positive spirit)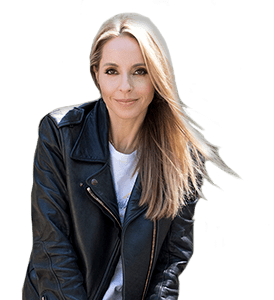 Whenever you are feeling down, all you need to do is pop open Gabrielle's book The Universe Has Your Back: Transform Your Fear to Faith. She is a motivational speaker, certified Yoga instructor, and meditation teacher who knows how to make the most of life. She is the next-generation thought leader by several notable personalities. She also hosts several empowerment programs and she has an app that reminds of who and what we should be in little or no time.
27. Chris and Heidi Powell (The power couple)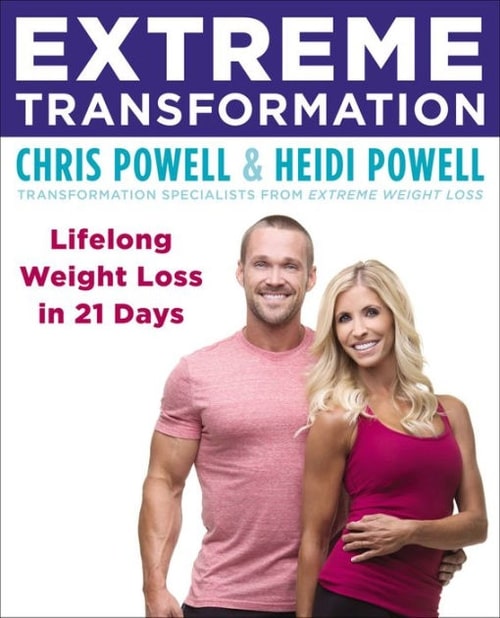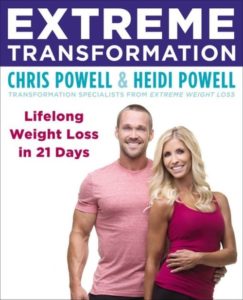 Both Heidi and Chris Powell have gained popularity and widespread affection for being co-hosts on ABC's Extreme Weight Loss. Even though the show hasn't aired in a while now, they turned their attention towards publishing. They did this with the book Extreme Transformation while also unveiling the Fittest Couple Challenge in America. They have also been championing the value of taking little steps towards achieving a healthier and more rewarding life.
26. Tracy Anderson (the physical work of art)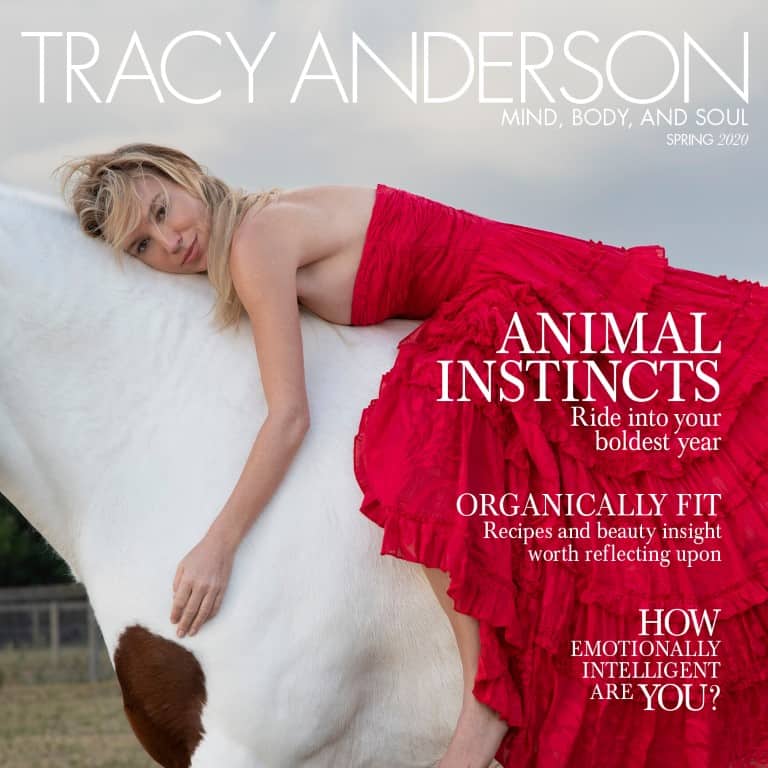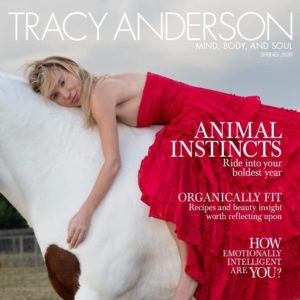 Even though he may look unassuming, you shouldn't let that deceive you. She is one of the toughest trainers you will ever find out there. Her method of approach is one that was adopted by several Hollywood personalities such as Tracee Ellis Ross among others.
It is worthy of note that this system is available and open to all. She keeps busy with online videos, physical studio sessions, workout apparel, and a newsletter. So if you want to adopt her style, you may want to consider one of the platforms depending on which suits you.
25. Mehmet Oz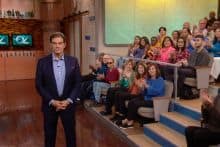 We may argue about whether Oz is a good influence or not, one thing that is a constant is the fact that he is an influence. He has an Emmy-winning show on TV as well as a wellness magazine, several books as well as crazy followership on social media. Whatever Dr. Oz may be saying, you can be sure that it would reach millions of followers per time. Without a doubt, his relevance to the health world is one that cannot get questioned.
24. Arnold Schwarzenegger (The Strongest Politician)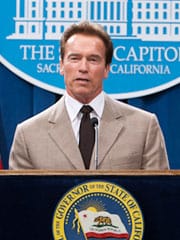 Arnold began his career as a body-builder before making a transition into an actor and politician. This was before also becoming a host; Arnold is one man that has lived a full life. He even replaced Donald Trump as Host on the world-famous show The Apprentice. He has also hogged headlines for selling clothes. According to him, he is building a generation of people who will take their health seriously.
23. Ronda Rousey (The Fighter)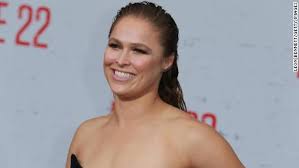 Talk about Strength and fierceness, Ronda is the perfect example. She has also been championing a redefinition of what female athletes ought to look like ever since she came into the scene. Her impacts in MMA have further helped in advocating the place of women in the game.
22. Arianna Huffington (The Media Giant)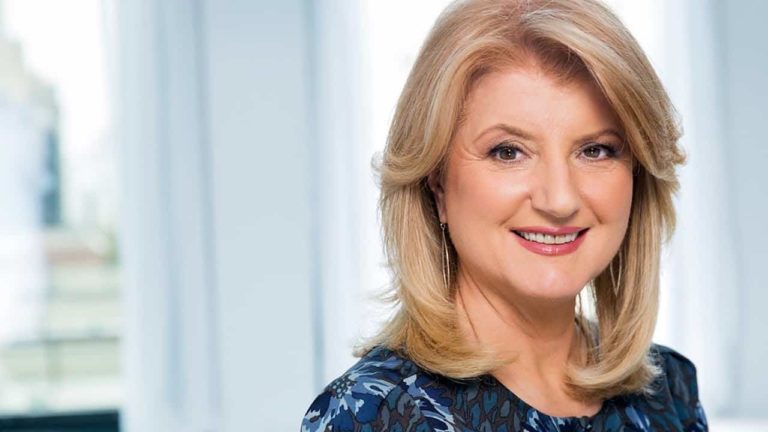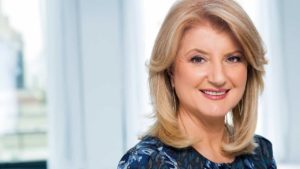 Arianna is one name that has gotten carved in eternal gold for the right reasons. She has devoted her time and energy to growing and establishing the Huffington post. In 2016, she put a stop to it. She instead turned her attention towards wellness and health. She launched a project titled Thrive Global. This project sought to make workers and companies healthier. Her success doesn't seem like waning down anytime soon.
21. Emily Skye (F.I.T)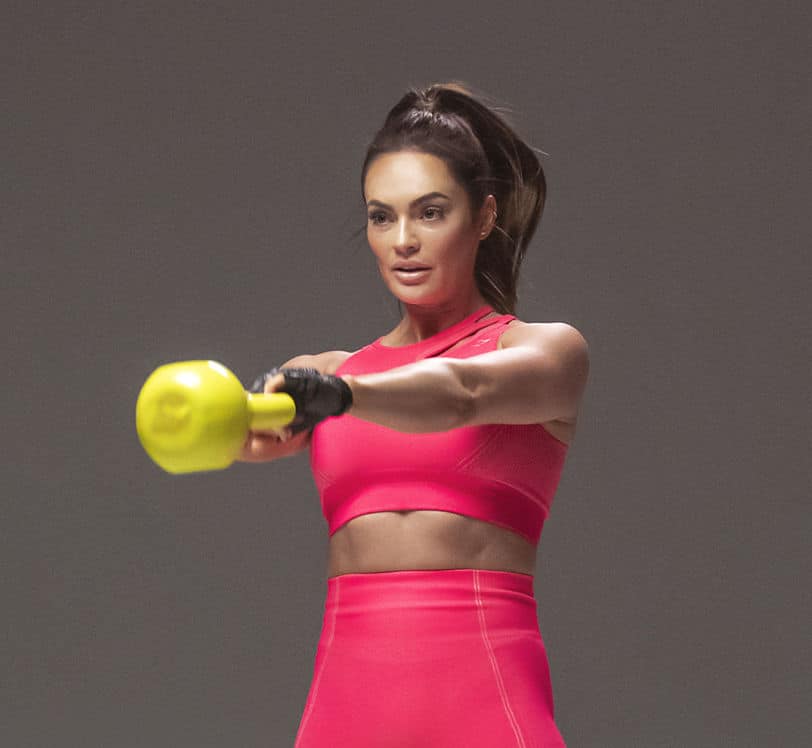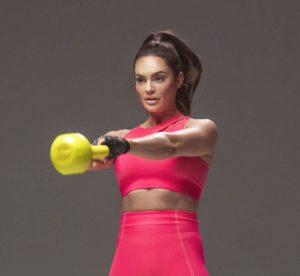 She was once named as an ambassador with Reebok. Emily has been relevant in the game for several years. She has been a source of inspiration to millions of fans via the F.I.T programs as well as her social media activities. She hasn't been without her challenges as she gets upset by people sometimes for her efforts. But according to her, she keeps going because of the inspiration behind what she does.
20. Jillian Michaels (The Rugged trainer)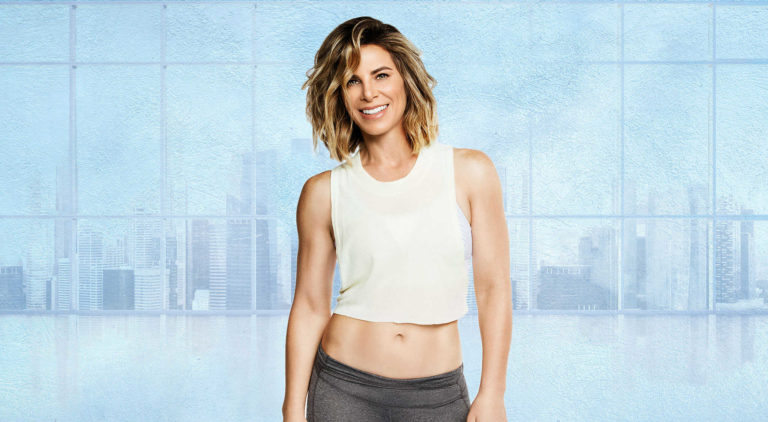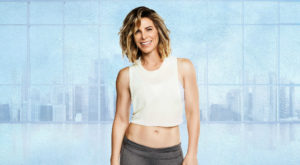 2016 was the year when Jillian showed that she was more than the tough trainer everyone sees on television by opening up her personal life. She began her reality TV show named Just Julian on E! Here her fans began seeing how she can balance her career with her family life. Her experience with motherhood made her come up with a new book a modern guide to mastering pregnancy.
19. Rachel Brathen (The Instagram Yoga)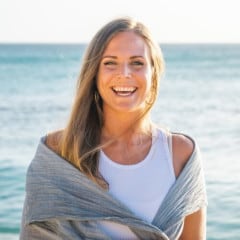 With millions of followers on social media, Brathen is best known as the Yoga Girl. She claims to have the largest Yoga followers on Instagram anywhere in the world. She uses this platform to share her experiences, inspiration, yoga posses, and wisdom. Aside from this is the fact that she hosts retreats, yoga classes, workshops, and the likes. It is thus obvious that she is very much committed to what she does. Her influence also doesn't seem like waning anytime soon.
18. Jamie Oliver (The Celebrity Chef)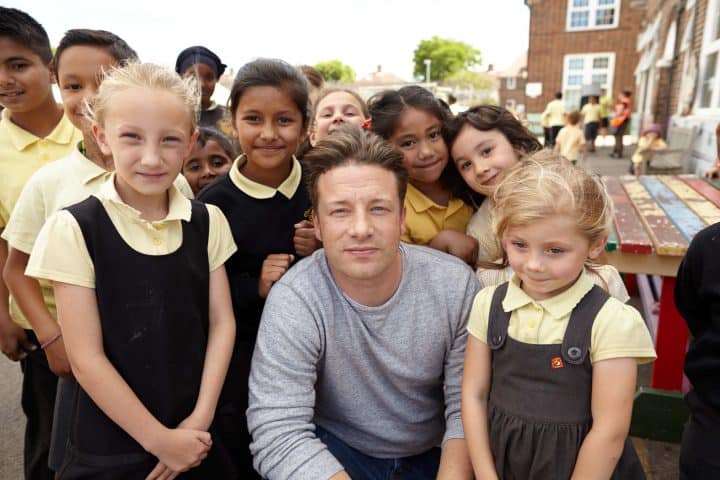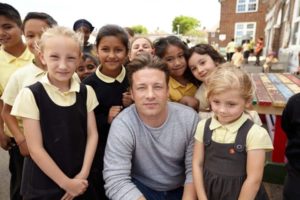 This guy is pretty much busy with his hands full of TV shows, cookbooks, social media presence, and his cookware products. He is also an active figure when it comes to kitchens' world over. It implies that his healthy recipes have influenced a lot of individuals. He is also helping to usher in a generation of healthy eaters.
17. Andrew Weil, M.D. (expert of integrative medicine)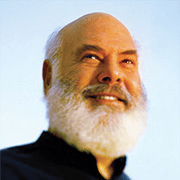 Even though it took him over 40 years, the good news is that the rest of the world has finally caught up with him. He began preaching the value of integrative medicine since 1975. He claimed that this approach aims to heal the body, mind, and spirit. He also advocated the value of the anti-inflammatory diet. Either concept has since become quite popular among the mainstream audience. He still faces heavy criticisms for not favoring evidence-based medicine.
16. Jen Widerstrom (The legit TV trainer)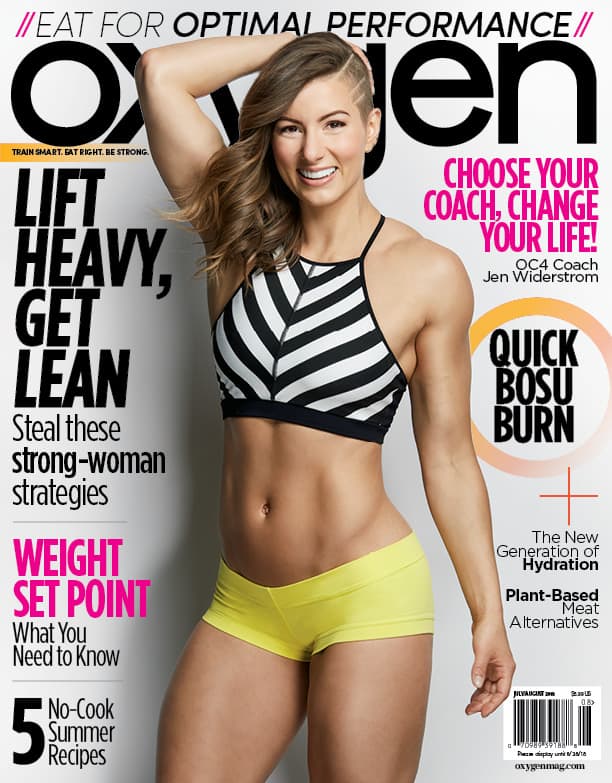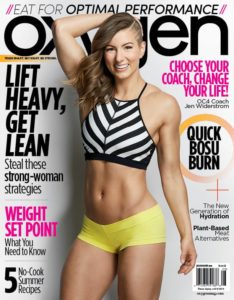 This weight-loss expert and trainer have continued to exert her influence on and off the screen. She has also featured on several fitness and health publications while also publishing a diet book. People who are as perfect as Widerstrom have their moment of self-doubt. She has always kept it real with her belly rolls on social media thus making her one of the few real people we can connect with. She is a pointer to the fact that we can rise above anything.
15. Karena Dawn and Katrina Scott (the hot-girls online)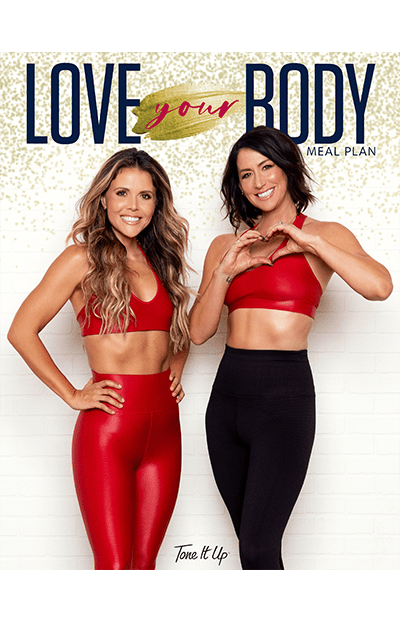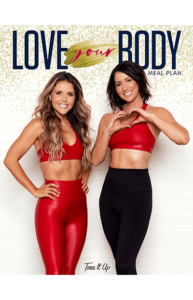 These best friends are the brains behind Tone It Up which is a very popular program that offers workout videos, nutrition plans, and a large follower base. Since they came up with Tone it Up, Scott and Dawn have grown to become a multi-million dollar brand. The brand is experiencing considerable growth with several collaborations.
14. Phil McGraw (the super talk show host)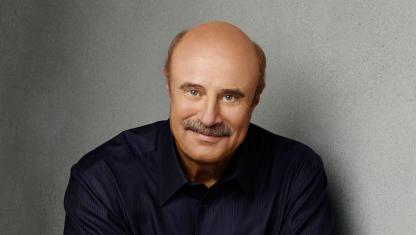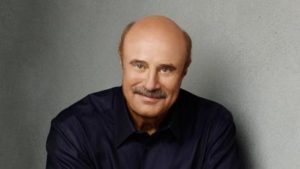 Dr. Phil was once a protégé of Oprah and has since grown to become a worthy voice. He tops the charts and ratings and always gets millions of viewers on his shows. Even though he has made some inroads into nutrition and diet plans, he has always had his focused on reshaping the way Americans view mental health.
13. Kayla Itsines (The InstagramQueen of fitness)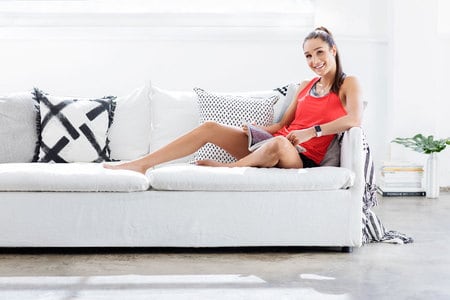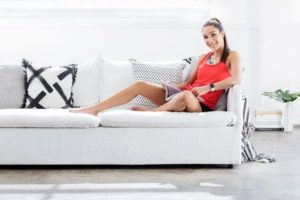 Kayla still wields an influence that is still as strong as ever. She has seen a transition from a Bikini Body Guide publisher to the Sweat With Kayla app, she has always been a positive influence. She also came up with her first book titled The Bikini Body 28 Day Healthy Eating and Lifestyle Guide.
12. Jessamyn Stanley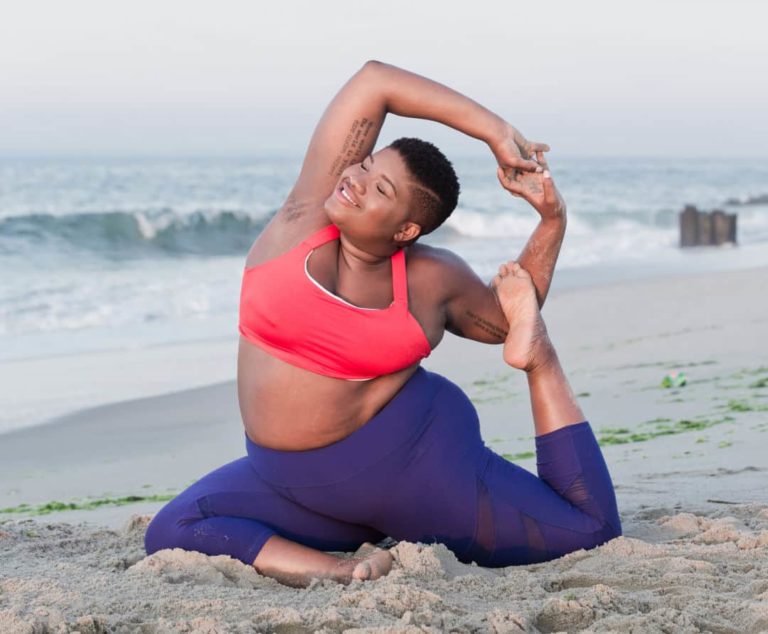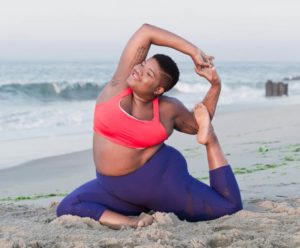 Some years ago, Stanley began taking pictures of her Yoga experience to document her progress. When she started, there was no way she couldn't but look at her stomach. With time, she has grown more confident in who she is. This school of thought made her pictures go viral. She never had an intention to bring a change to the face of Yoga but she did! She has some published works as well as having modeled.
11. Khloé Kardashian (The Queen of fitness)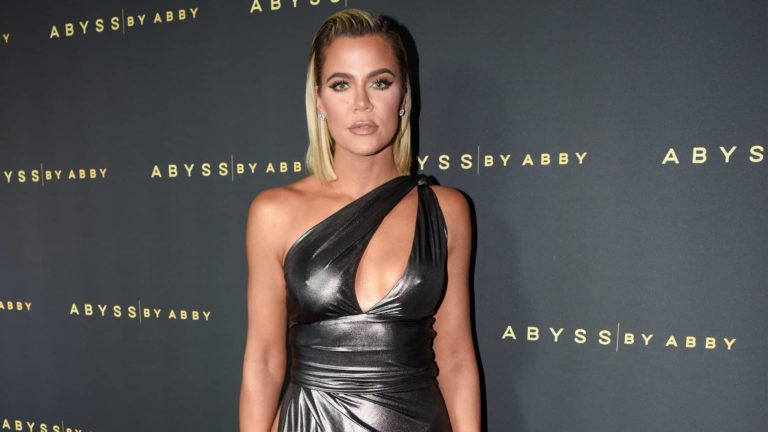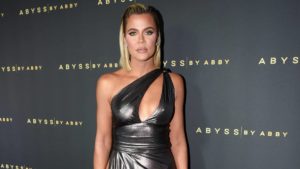 With Kardashian two things are certain. The firsts are the fact that she is not the type to shy away from any form of controversy and she is on a never-ending journey to fitness. This could get seen from her first book titled Strong Looks Better Naked. She also has a show named Revenge Body. The program has some similarities with several extreme weight-loss shows around. The exception is the fact that contestants seek to get the revenge body to prove someone else wrong. According to Kardashian, the best person you can revenge against is yourself.
10.Stephen Ubl (CEO of the Pharmaceutical Research and Manufacturers of America)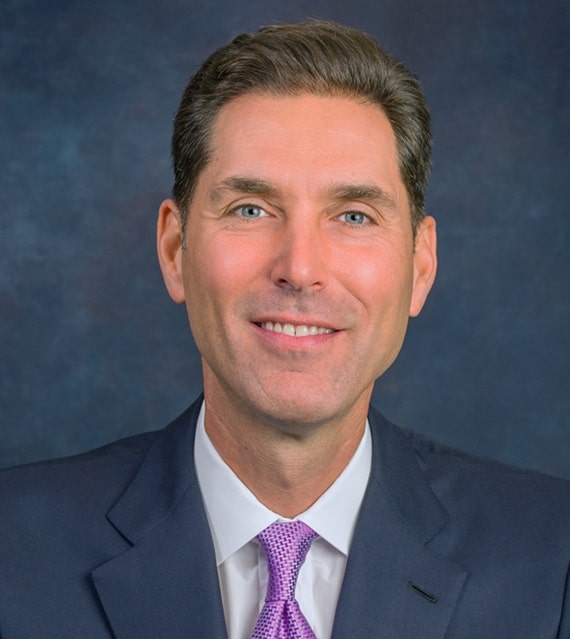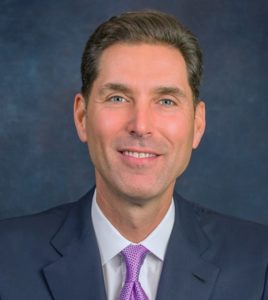 Ubl is one man that has played a great role in curtailing the prices of drugs. He has a rather impressive career under his belt and is not a pushover in government cycles. One begins to wonder how he manages to remain healthy and strong with such a heavy schedule.
9. Robin Berzin, MD (Founder of Parsley Health)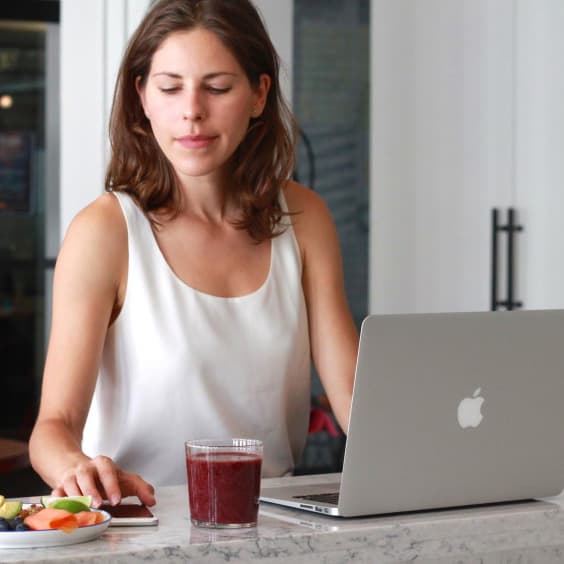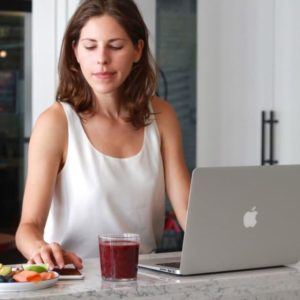 It is quite difficult these days for us to picture functional medicine without Robin Berzin in it. The pragmatic founder of a fledgling medical practice has been able to strike a balance with the latest lifestyle and nutrition interventions.
This is along with cutting edge diagnostic testing. She has been able to refocus primary care towards the main cause of the diseases. Her model has cured and reversed certain deadly conditions. This is while also reducing the costs of healthcare. There is more to come from her!
8. Emile Hebert (Emile Eats)
Are you the type of person that gets lighted up by sustainability and veganism? If so you may want to follow Emilie Hebert. She is a native of Southern Louisiana and didn't grow up with excess. She thus advocates for her followers to cut down on excesses in all aspects of their lives. She believes in doing well for the environment and this means conserving water, less use of plastic, and using second-hand clothes.
7. Robyn Downs (The Paleo blogger)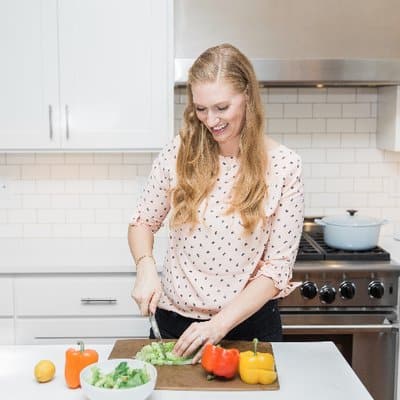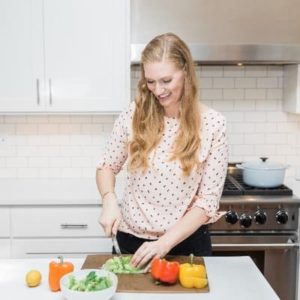 For Robyn Downs, gentle is the new perfect. For her, true wellness starts with self-trust and self-knowledge. She advocates that women should ask themselves how they can make their lives sustainable and incremental instead of perfect. She encourages her followers to appreciate their little progress per time.
6. Aviva Romm, MD (The Herbalist)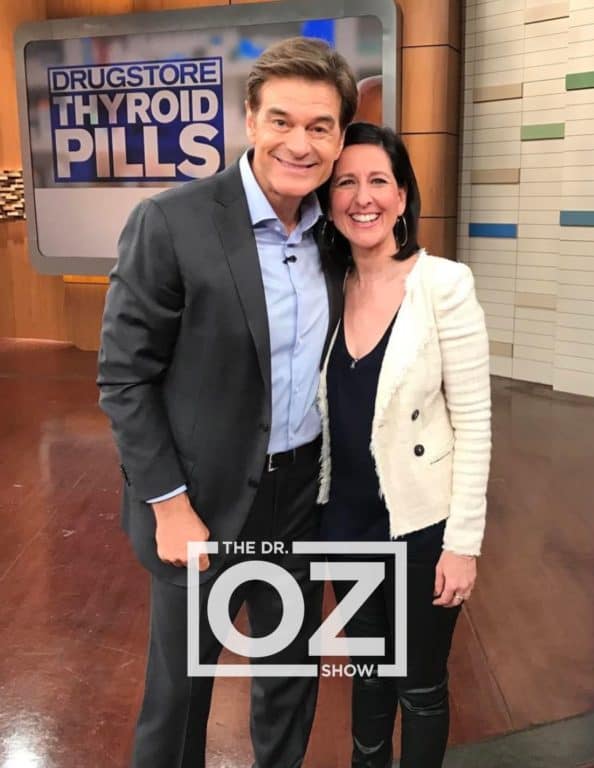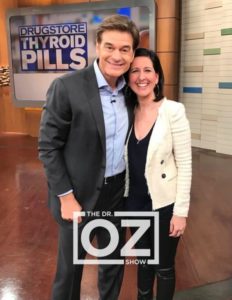 Aviva is a mom, medical doctor, midwife, and has several years of experience under her belt. She believes that our bodies are capable of healing themselves beyond the level at which they have come to believe. She describes herself as someone that is very protective of children and women healthcare. This is evident in her life's work. She also helps her followers with issues such as mood disorders, hormonal imbalances, poor sleep, and other related issues.
5. Kayla Itsines (The founder of BBG)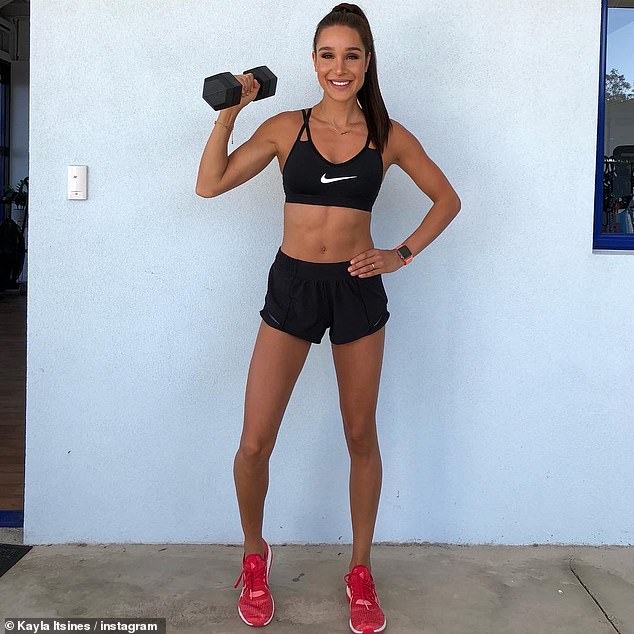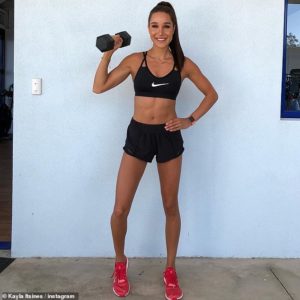 If you are the type of person that is into flexible fitness programs, chances are that you already know who Kayla Itsines is. Her BBG workouts often last under thirty minutes and are best suited for busy women. She has always been a great source of motivation for women in the world of fitness and she doesn't seem like slowing down anytime soon.
4. Kelly Roberts (The SportsBraSquad)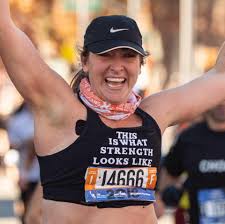 Back in 2013, Kelly began a blog that is now referred to as Run, Selfie, Repeat. She says she didn't have an idea of what she was doing and that the blog ended up being the springboard to SportsBraSquad.
This is a platform devoted to redefining what fitness and health are like. According to her, she began running because of grief when she lost her younger brother in an accident. Years have gone by since then and she is still running and inspiring different women from all over the world to run.
3.Cassey Ho (The Pilates Princess)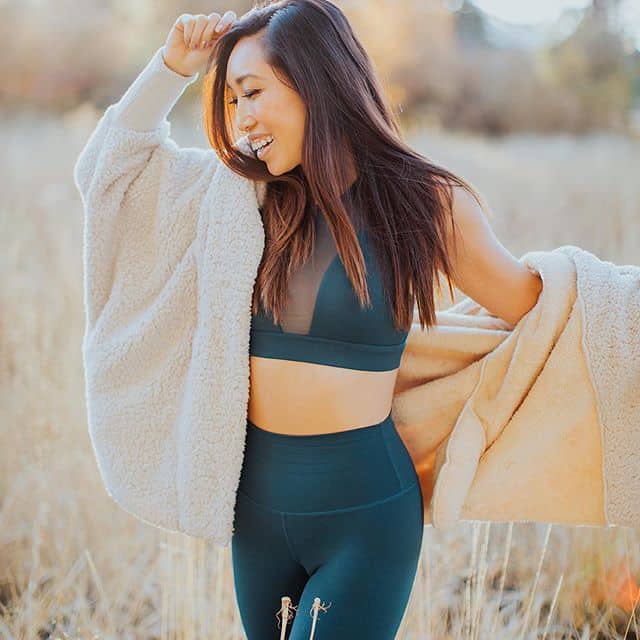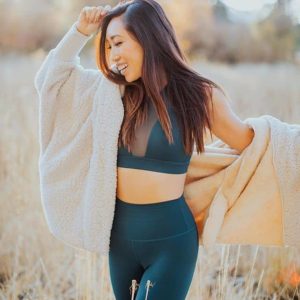 If you are still looking for proof that social media sensations are here to stay Cassey is one. She is a YouTube guru that has seen continuous growth and expansion in her empire every year. She has a channel that has millions of subscribers. She also has several partnerships while also having her workout program PIIT28. While on this, she still finds time to amuse her followers with wonderful photos of food on Instagram. How she manages to combine it all is still a mystery.
2. Oprah Winfrey (The mother of modern media)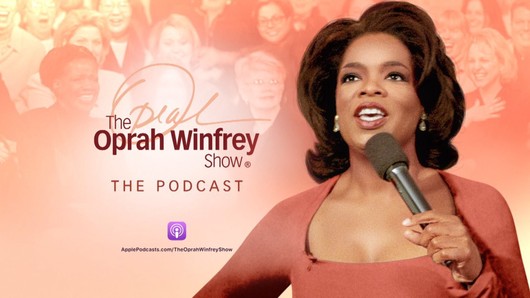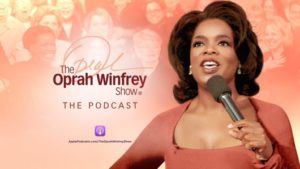 Oprah Winfrey is one name that will always be in gold. The reason for this is that she has done her part in the world of media and philanthropy. One thing many do not know about her is that she has always had a lifelong battle with her weight. She hasn't always given the best counsel. She is now living a more balanced life with her role in the Weight Watchers where she has a ten percent stake in the company. She is an ardent follower of the principles and diet of the system.
1.Ashley Graham (The trail-blazing model)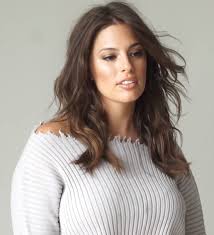 We live in a time when body positivity is becoming a thing. We have begun to think more about what beauty and health look like and she is at the fore of this unique revolution.
Her Instagram account has model shots, gym selfies as well as videos on body positivism. She was even honored with her very own Barbie along with a swimwear line. She is the first plus-sized model to make an appearance on Sports Illustrated and Vogue. She sure doesn't look like losing steam anytime soon.
Final Note
It is important to note that this list has people who have had the greatest effect in the world of wellness and health. This doesn't mean they are people we have endorsed.
As regards the order of the listing, we adopted some rather stringent criteria in this regard.