All over the globe, personal training is a lucrative sector. It is worth as much as $10 billion and it is still increasing. The personal training niche is one that has several career opportunities for all those interested. Becoming a personal fitness trainer today is in high demand – for understandable reasons. There are a number of reasons as to why anyone will make this decision.
Personal training is not a rigid profession and entry is relatively easier when compared with other occupations. In this piece, the focus is going to be on how to become a personal fitness trainer. In the sections below, the needed steps are going to be outlined.
1. Getting Your High School Degree
Virtually all the approved certification bodies need applications to possess a high school diploma or its equivalent. This is needed before an applicant can be qualified to sit for any of the certifying examinations. In fact, meeting the minimum educational requirement is very crucial.
2. Getting Your Full Aed/Cpr Certification
Owing to the fact that personal trainers have to be in cases where they have to attend to physical emergencies, this step is necessary. It is very important to finish cardiopulmonary resuscitation (CPR) and even automated external defibrillator (AED) training courses.
These courses allow personal trainers to understand when the customer needs an emergency medical response. It also allows the trainers to immediately spot respiratory problems or cardiac emergencies and also outlines how they can respond quickly to save lives. The CPR and AED certifications are demanded by practically every personal training certification institution. You could get a certification from here as well, https://www.nestacertified.com/personal-fitness-trainer-certification/
3. Select Your Fitness Specialty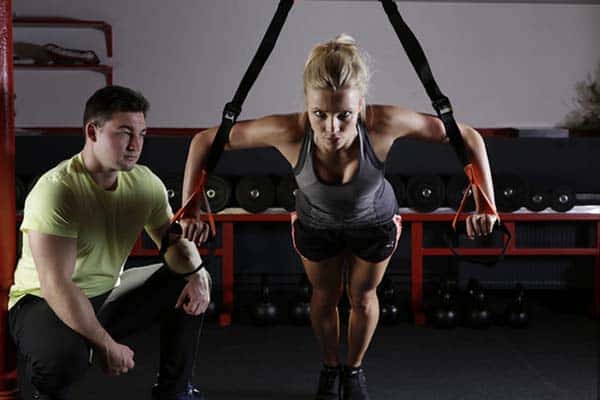 Before you commence any type of training, it is very crucial that you select your specific route. Those who are just applications will do well to choose a specialization that will work best for them. This can take some time to decide but it is very important. You should ask yourself if you prefer group or individualized training or even if fitness programming is for you.
By the time you reach a conclusion, the next line of action is to check out all the various certifying agencies and go through the fitness certifications they have on offer. At this point, you can select the training program that will best for you personally and even professionally.
4. Get Ready For Certification
At this stage, you must have chosen the desired certification. This can be the Certified Personal Trainer from the National Academy of Sports Medicine or the American Council on Exercise. The next step here is to get ready for the certification exam. The different training options at this stage include prep guides for the examination, training classes and modules on exercise science and kinesiology.
5. Sit For The Certification Examination And Pass
At this stage, you have to register for the certification examination of your choice. This usually means you need to apply and pay the stipulated fee. Quite a number of personal training certifications are computerized sessions that can have multiple-choice questions. A good example of these certification examinations is the Certified Personal Trainer Certification Examination.
It is offered by the National Academy of Sports Medicine and it has more than 100 questions that comprehensively cover various sections. These include Safety and Emergency Topics, Fitness Assessment, Program Planning, Client Consultation and Exercise Techniques. There is no area that is left out and it is important the knowledge of all applications is properly tested.
6. Send Out Job Applications And Consolidate Your Portfolio
Immediately you get confirmation that you have successfully done the examinations, start the next step. Now that you are a certified personal trainer, you are more than ready to enter the sector properly. There are several job positions that need personal fitness trainers and that is all you have been waiting for. There are several fitness enterprises that regularly put up job postings for all those who are certified. But this stage is not just all about looking for jobs.
Building your portfolio at this point is really beneficial. For many trainers, what they do to begin gaining experience is to either work or volunteer at the gyms in their neighborhood. For some others, they go and attach themselves to highly-experienced trainers then learn under these masters. While you are building your portfolio, you can also watch out for the various opportunities that can help you build your career.
For some others who have the needed resources, they can decide to start out as independent trainers. If you fall into this category, you can start right away by building up your client list and setting to work. But whether you work with others or you decide to chart your own path on your own, one thing is important. You must keep building and working on your portfolio, expanding your network, amassing connections and learning more by entering for more training courses. By doing all these, you are able to optimize your marketability in the training niche.
Important Information On Getting Certification As A Personal Training
There are so many certifications for personal training that some prospective applicants may become confused about which one to even go for. To make it more complicated, many of the certifications have similar names.
However, what is most important to note is that as a personal fitness trainer, you do not have to take just one certification. However, you should only take certifications that ideally meet all your needs as a career professional.
For those who are not sure of where to get information, there is the National Commission for Certifying Agencies (NCAA) with helpful resources. The NCAA is the principal accrediting agency for certifications in the personal training niche. Those who plan to be personal fitness trainers should take the time to go for licensed programs. This is because employers always go for applicants who are accredited.
Accreditations from the principal certifying bodies are widely-respected and in high demand. These include the National Academy of Sports Medicine, National Strength and Conditioning Association, National Academy of Sports Medicine and American College of Sports Medicine.