Watching our parents age can be difficult but if you're now responsible for caring for your mother, father, or both, there's added complexity. Caring for an aging loved one can be an intensive process when it comes to time, money, and emotions – and it's a challenge that millions of Americans are now facing.
A recent MetLife study estimated that nearly 10 million adult children over age 50 now care for an aging parent. This care is defined as helping your aging parent with dressing, feeding, bathing, and other personal care needs, along with day to day responsibilities such as grocery shopping, transportation, and financial concerns.
If you're taking care of an elderly mother or father, there are certain considerations you should keep in mind to help both you and your loved one live happier and healthier. We've compiled a list of the top 4 tips you should keep in mind as you provide care to your aging loved one: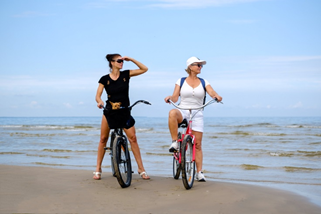 Create a Budget for Caregiving Need
Unfortunately, aging is expensive. If you are just now taking on responsibility for the care of an elderly loved one, sit down and create a budget. Consider medication, transportation, grocery, and professional care costs to start. Sit with your parents and list their living expenses; determine how much they can contribute financially, then consider how much you and your siblings (if you have any) can contribute. As you review, consider if there are ways you can help cut down on these costs. Research and utilize public benefits, such as prescription drug assistance programs for income-eligible seniors or Supplemental Security Income (SSI). Obtaining help from a caregiver can also have many benefits, so make sure you learn as much about them as possible. Since caregiver qualifications can vary from state to state, it's helpful to speak with organizations such as Caregiverlist about what qualifications caregivers in said care homes must meet. As you plan out your expenses, try to think long-term; while your aging parent may be capable of living independently now, that may change in coming years. If you think you'll need professional help, try to forecast those costs with general estimates as well. If you will be taking care of their tax filing, find a good certified tax expert (for Spanish speaking tax help visit https://turbotax.intuit.com/personal-taxes/en-espanol/) to help you make the most of deductions.
Enlist Help When Necessary
You may find that you can't do it all alone – and it's important to understand that that is okay. Caregiving is a huge responsibility, and some find it takes the support of a village to ensure their aging parents have the resources and support necessary. The older your parents get, the more help they will need, so it's important to plan early and talk to family and friends, allocating different responsibilities to those who can handle them. For example, while you might take charge of transportation for your aging parent, another loved one may be responsible for managing their prescriptions. By divvying up core responsibilities, you can ensure your mom or dad has all the support they need, without burning yourself out.
Encourage Your Parents to Exercise
Try to encourage regular physical activity, whether it be walking, swimming, or even chair dancing. Exercise can help stimulate blood flow, enhance heart health, and improve overall quality of sleep. In addition, sticking to an exercise routine can help relieve depression, stress, and anxiety, helping your parents remain both physically and mentally fit.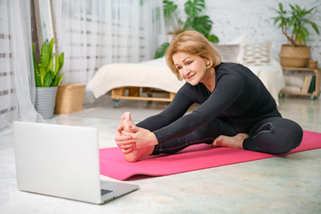 Leverage Available Technology
Technology is improving every facet of life it seems, and it can do the same for your parents. You can help improve their quality of life by investing in key pieces of technology designed to address certain health issues commonly associated with aging. Here are two examples of devices that might help:
Tremor bracelet: Many seniors struggle with essential tremor, a neurological disorder that can result in shaking of the hands, head, and voice. If your aging parent has essential tremor, a tremor bracelet might help. This wrist device for tremors is available by prescription, and may help treat involuntary shaking caused by essential tremor, resulting in reduced hand tremors.
Tablet for seniors: If your aging parent lives alone, it's important to help them forge connection. While new technologies can be intimidating for older individuals, there are simple tablets designed for seniors; with easy-to-use screens and a simplified interface, your mom or dad can stay in touch without stress or frustration.
Final Notes
It's not easy to watch your parents grow older, but if you've taken on the responsibility of their care, it's important to do all you can to ensure they're as happy and healthy as possible. Consider the above tips and strategies to help smooth this transition both for you and your loved ones.