An increasing number of fitness-conscious individuals are purchasing a broad range of exciting machines and accessories to work out in their homes. The setup saves them time and money they would otherwise spend going to a local gym, enabling them to continue their fitness journey without any hassles.
You, too, can work out anytime you wish to when you have an all in one home gym, achieving the same results you would do in a community health club with dedication and discipline. Moreover, you can exercise without worrying about anyone else looking at you, using any machine you wish to without waiting in line.
Beginners about to set up a personal workout space for the first time can consider investing in the following crucial essentials to get started.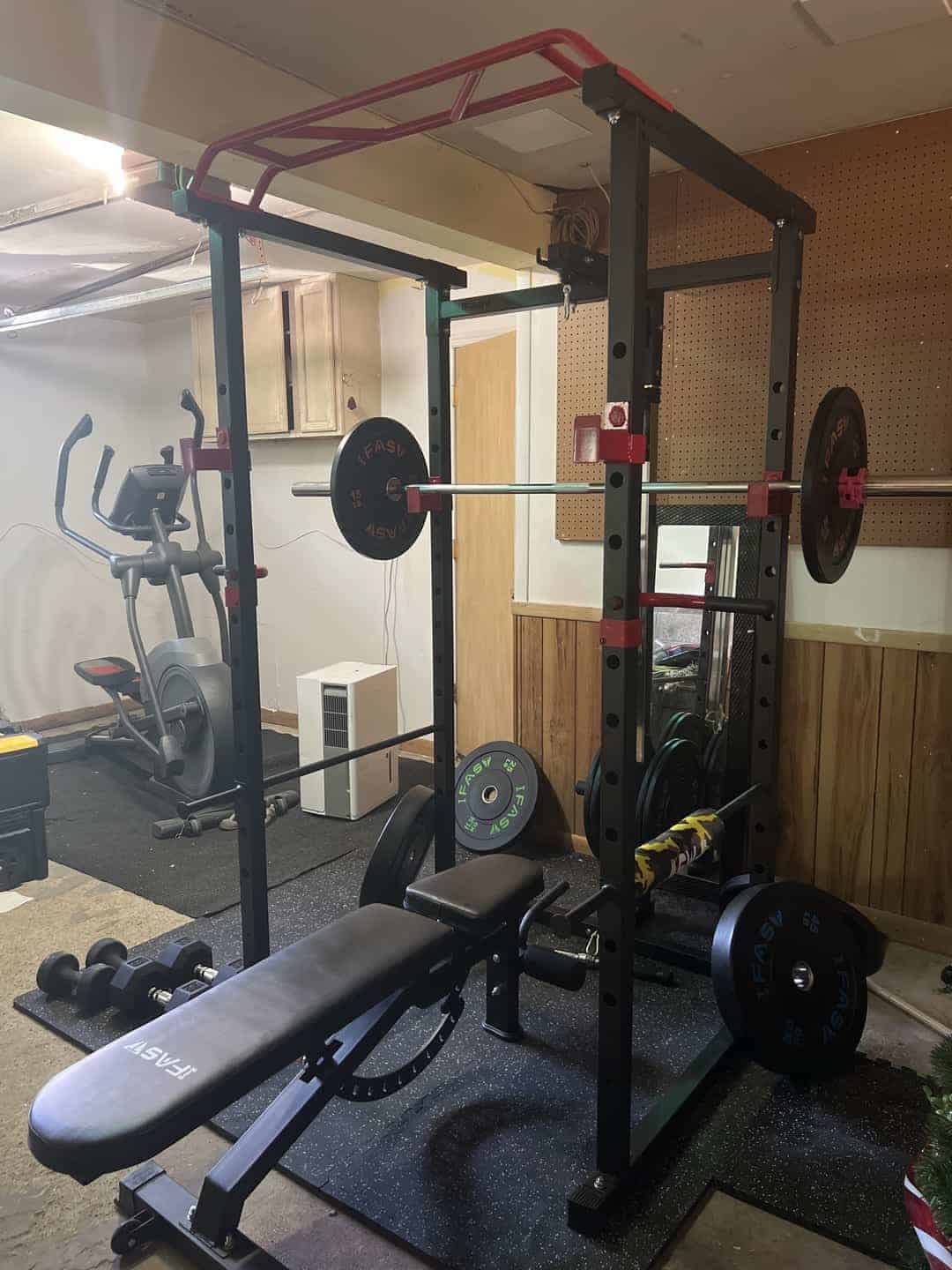 Cardio Equipment
Treadmill and elliptical machines are highly sought-after cardio machines everywhere, helping people maintain excellent heart health and blood pressure and beat stress. Stair climbers are apt for a more vigorous session, resulting in a positive outcome in the shortest time.
You can also consider getting a rowing machine if you want a unique and exciting workout. The device helps you emulate the rowing action on a boat, working your back, arms, legs, and neck at the same time.
Squat Racks And Resistance Bands
Use a squat rack to strengthen your glutes, quads, and overall body, strengthening your abdominal muscles and boosting fitness levels. The frame can also prevent injury to the lower back and the knees since this exercise can be incredibly challenging.
Resistance bands are great for increasing endurance and strengthening your muscles, and you can use the lower variants before and after a workout. Heavier bands, such as the twenty-five-pound models, make for powerful exercises rather than simple warm-up sessions.
Weight Lifting Belt
Any certified trainer can guide you in buying weight and strength training equipment. Popular items to buy include an all-purpose dumbbell set, barbells, plates, and a versatile kettlebell set which you can use to perform several different exercises.
Also, investing in a robust weightlifting belt is crucial to prevent back injury regardless of the weight you lift. Consider a durable leather-made model with double stitching, ergonomic buckle, and adjustability. The four-inch padding provides excellent lumbar support, and the inner suede liner can manage moisture during intense exercises, ensuring the belt remains in place. It can also help during squats and other lower body workouts, making your sessions more productive and convenient.
You can buy a high-quality belt for under $50 from reputable vendors who provide at least a one-year warranty and a thirty-day return policy, making the purchase more convenient.
Where To Buy
One of the advantages of buying exercise equipment from a reputable supplier for your all-in-one home gym is that you will have quality assurance. So, look for a respected and trustworthy supplier for all your workout needs, allowing you to purchase several essential pieces of equipment reasonably.
Also, you can buy exercise cycles, strength training equipment, and fitness accessories at great deals, besides the gear listed above. You can browse client reviews, payment flexibility, and returns policy on their website to know how reliable their products and services are.
Finally, since shipping fees are low to none, you will save more when purchasing from respected vendors like these.